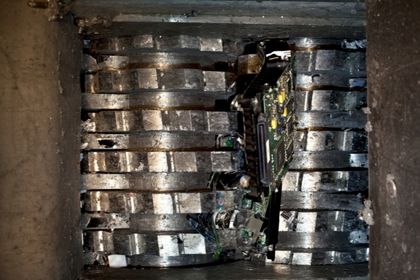 Think about the information in your house and your technological devices that store important data on you or the people you love. You wouldn't give these documents an offhanded toss in the trash. Even if you can't think of anyone who would try to access your information, doing this feels wrong.
Now, think about your business. Plenty of people want to obtain your business's information to use it for their own purposes. Keep reading for three key reasons why your business needs product destruction services.
Keeps Consumer Information Confidential
Regardless of your business's operations, you may obtain sensitive consumer information. This type of information can include medical records, social security numbers, and legal forms. With this comes great responsibility, as many consumers don't love handing over this type of data.
Thus, maintaining a proper and strict destruction protocol keeps your consumer information safe and secure and allows consumers to trust your business. Maintaining consumer confidentiality is one of the most important reasons your business needs product destruction services.
Abides by FTC Guidelines
You're likely already aware of this, but keep in mind that lots of the consumer information you keep is under the protection of the Federal Trade Commission, whether it's on paper or in electronic files. So you must ensure that you destroy consumer data. But not all destruction is the same. Failure to properly destroy sensitive consumer information can result in minor fees at best and civil lawsuits at worst.
You must take document destruction seriously, and we can help you with that. Intellishred offers secure product destruction of your physical documents and technological devices. You can rest assured that your business information is in good hands with us.
Prevent Unnecessary Office Clutter
For many, there's nothing worse than a cluttered office. It often gives off the impression of unprofessionalism. What's more, it can also become a hindrance to your employees, as increased clutter often leads to more distractions. You could put this information in an offsite warehouse, but that leaves it in a more compromised state where anyone could get their hands on it. That's why destruction services are helpful. They ensure your office is free of clutter, secure, and efficient for your workforce.