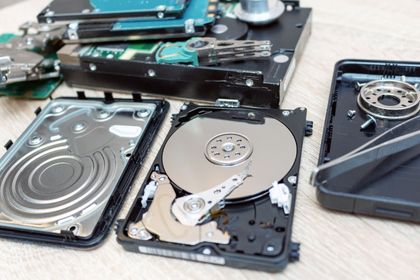 One significant responsibility of a business owner is ensuring all sensitive documents remain as such. Many companies utilize data destruction services to keep their information safe and secure. However, destroying your data can come with a host of queries. Find out the most common questions people have about product destruction services.
Why Outsource Data Destruction?
Destruction seems so simple—anyone could do it, right? Why not destroy sensitive documents yourself? Whether you are a big or small business, you are under the watchful eye of the Federal Trade Commission and its laws.
You must protect all consumer data and keep it private even when it's no longer useful. The FTC has several rules that dictate how to dispose of those documents. Destruction companies know how to abide by these laws to ensure you don't receive any fines from the FTC.
How Do I Know It's Secure?
It makes sense that you want to guarantee sensitive information has been destroyed and disposed of securely. Wanting to know if the destruction is secure is one of the most common questions people ask about product destruction services.
We provide you with the necessary Certificate of Destruction. This document is a paper trail that details the when, where, and how of your document destruction. Your certificate protects you from fines and ensures you follow all rules and regulations.
Which Business Do I Choose?
It can seem stressful to put your sensitive information into the hands of another. That's why you want to feel confident about choosing the right business. At Intellishred, we take your trust as our ultimate responsibility. That's why we have consistently garnered the AAA Certification, which is the highest level of security a business can attain in the shredding industry. When you choose to work with us, you can rest assured your documents are in the right hands and then no hands at all.
Is It Environmentally Friendly?
Waste is a huge concern, and we completely understand your concern about contributing to it. However, you'll be happy to know we recycle all of our e-waste and documents with an eco-friendly approach.