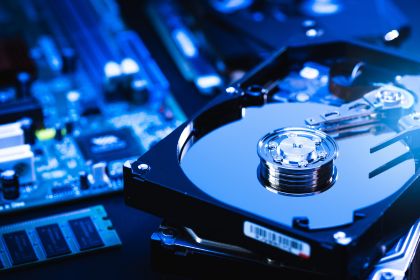 Running a company requires hard work and vigilance. Ensuring data stays protected at all times can be difficult due to the number of threats your organization faces.
Malicious actors are constantly trying to gain access to vulnerable information. Here are four consequences of a data breach at your company.
Compromised User Data
The most significant consequence of a data breach at your company is losing private user data. Malicious actors can use this information to access different accounts and leverage personal data to perform more attacks.
Preventing compromised user data should be a priority for any business. Taking the time to properly dispose of your old or unwanted storage devices is essential. Various hard drive shredding, wiping, and disposal services are available to assist with the process.
Loss of IP
Another significant consequence of a data breach at your company is a loss of intellectual property. The exclusive data that your business holds is worth a lot to some people, increasing the likelihood that an incident will occur.
Businesses should take the necessary precautions to protect themselves against potential breaches by investing in their IT departments. Patenting rights, employee and vendor monitoring, and employee training can only go so far. A robust digital security policy is essential for securing your IP.
Damaged Reputation
For most businesses, losing private user data has consequences beyond financial loss. Your customers trust you to handle their private information securely. Losing that trust can mean a loss of customers and decreased growth.
Understanding the ins and outs of internal vulnerability monitoring and detection will ensure your IT systems have protection against potential breaches. Proper backup and recovery policies will stop the information from getting into the wrong hands.
Legal Liabilities
Beyond everything else, companies have the legal obligation to protect any private user data they've collected. If the information gets out, you could face severe legal penalties, fines, and other actions that could damage your core business.
Knowing your rights and responsibilities regarding user data is essential for avoiding legal action. Decision-makers must take reasonable action to safeguard any information stored on your servers. Certified data destruction and disposal services will ensure you comply with legal requirements for different storage mediums.
Ensure Your Organization's Data Stays Safe
Dealing with the consequences of a data breach at your company takes time and money away from your core business. Having a solid plan of action will make dealing with incidents easier without compromising vulnerable information.
Taking the necessary precautions before it's too late will ensure data stays safe, allowing your business to maintain its reputation and continue to operate.