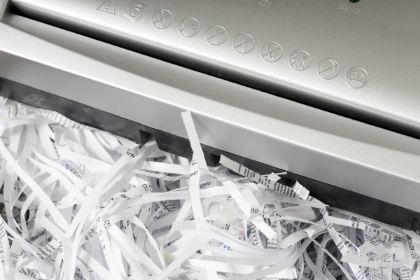 You are likely growing stressed out over the pile of documents and data in your office. There is nothing you want more than to dispose of the distracting clutter. However, you might run into caveats that prevent seamless and straightforward disposal. Here are five reasons to outsource your shredding and data destruction.
Trusted Destruction
Whether you run a large corporation or a small company, you will inevitably obtain information you must keep confidential. You might breathe a deep sigh of relief when you can rid yourself of this mountain of data. However, the information is still sensitive, so a simple toss in the trash won't suffice. You must destroy it.
That is why it is so helpful to outsource your shredding and data destruction. When you work with companies whose sole purpose is to shred and destroy, you can trust that the sensitive information is obsolete.
Saves You Time
We often underestimate the time it takes to throw away and declutter our office space. You and your employees could spend hours and days disposing of and destroying data. When you do this, you increase the number of eyes that see sensitive information. When you outsource this job to neutral third-party professionals, you ensure that sensitive information is handled safely and professionally.
Environmentally Conscious
As a business, it is your responsibility to dispose of data and information in an ecologically conscious way. When you choose to dispose of data on your own, all the waste will likely go to a landfill. Consider the mountains of growing data and paperwork—you want to dispose of it in an environmentally conscious manner. Shredding and destruction companies take great care to dispose of your information in a 100 percent ecologically friendly way.
Proper Disposal of Tech
Perhaps your company recently updated its tech. Now what are you going to do with all these old technological devices? Unfortunately, a simple factory reset doesn't completely rid a machine of private information. When you work with us at Intellishred, we know how to properly shred and recycle your hard drives, computers, and electronics. We provide on-site shredding services so that you don't have to lug those devices over to us. We'll come to you.
Certificate of Destruction
It can feel overwhelming when you are responsible for destroying and shredding data that contains sensitive information protected by privacy and security laws. Unfortunately, your word won't do well in the event of an audit, which is why it is crucial to outsource the destruction of private information. These companies will provide you with a certificate of destruction, giving you great peace of mind.