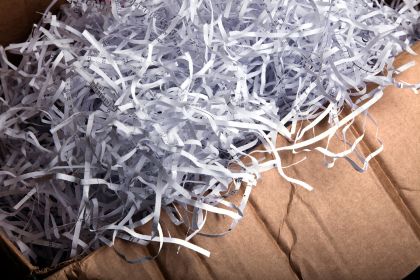 Leveraging valuable information for organizational success is a priority for most modern organizations. Business data can potentially transform how companies perceive their customers, competitors, and industry.
With these five tips for securely transferring business data, you can ensure your information is safe while in transit.
Prioritize Sensitive Data
Data breaches can occur at any time. Unfortunately, protecting sensitive data while in transit can be difficult. However, focusing your efforts on the most sensitive points can reduce the likelihood that malicious actors will gain access to essential systems.
Malicious criminals are often looking for the easiest way to breach a system. It can take time to move large files, so prioritizing the most critical information will ensure operations stay on track.
Have a Backup and Recovery Solution
In-transit data can become lost, stolen, or corrupted, making it useless to the end user. A reliable backup plan will allow your organization to recover vital information. Whether lost due to a cyberattack, natural disaster, or user error, backups ensure essential information isn't gone for good.
To keep your business and its customers safe, you may want to consider using a secure shredding service capable of removing sensitive data from old, outdated, or non-functional storage mediums.
Do Regular Audits
If your business is working with large volumes of data, it can be difficult to ascertain where it's going. Knowing your data is safe requires ongoing attention to internal processes and digital flows. User credentials and timestamps can give you an accurate picture of what's happening to your data.
Logs, reports, and audits give business leaders a clear picture of how data is managed throughout their organization. By carefully tracking your data during transfer, you can ensure the correct information goes where it's supposed to promptly.
Require Authentication
Knowing when and where people accessed information is only helpful if you have a robust credentialing system. Users, passwords, and file hierarchies allow businesses to limit who can access their sensitive data while ensuring those who need it don't face obstructions.
Malicious actors use vulnerable business data to access systems, install payloads, and blackmail employees. Encrypted transfers are the safest for moving digital information from one place to another.
Use Third-Party Services
If you're doing a lot of data transfers, you may want to consider hiring a third-party service to assist in securing the information. While having an internal data transfer solution may seem like a good idea, it creates additional overhead you may not need.
A data transfer solution can offload much of the work from your internal servers, freeing them up for more critical tasks. Third-party services have the professional expertise and knowledge to deal with encryption, storage, and certified destruction, saving you time and money that you can invest in your core business.
Get Data to Its Destination Safely
Exchanging information between individuals, locations, and organizations is often necessary but comes with risks.
These five tips for securely transferring business data will make completing tasks effectively and on time easier.