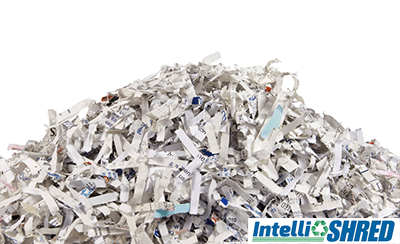 One of the main fears that all corporations have nowadays is espionage and data theft. But what if you are shredding all your files, and your data still gets stolen? Is this still possible?
This brings us to the important question, can shredded files be recovered? The answer is: it depends on a lot of factors, especially the kind of paper shredding services you are relying on. Quality matters a lot in this business, as we'll discuss in this article.
Read on to see what high-quality document shredding services are all about.
Document Shredding Is Vital For Compliance
Compliance with data protection laws depends on the state your business is in. Some states like Massachusetts are much stricter in their data protection laws than others. In general, there is no general federal legislation impacting data protection in the United States. (There is one in the UK and Europe, though.)
The Federal Trade Commission Act broadly empowers the U.S. Federal Trade Commission to bring enforcement actions to protect consumers. They also have the right to enforce federal data protection and privacy regulations.
What if you have customers or businesses in the UK or EU? The Data Protection Act's Seventh principle says that appropriate technical and organizational measures must be taken to protect data. Either way, if you want to protect your consumer data and your company's reputation, document shredding services are crucial.
What If You Do The Shredding Yourself?
You might be wondering why you need a document shredding service to take care of your paper shredding needs. There are many shredders you can buy online that will take care of that for you, right? Not so fast!
First, you would need to have a specific person in the company that takes care of shredding. They would do this task daily or weekly, depending on how much paper gets generated in your company. If it's a lot, that means you have a full-time person employed for the act of shredding documents. You could hire a document shredding service for much less than this.
Second, if you don't choose the right file shredder, you could be in trouble. Remember the question, can shredded files be recovered? If you use a ribbon-cut shredder, it would be quite easy for an unscrupulous person to put the document back together. What if you are thinking of getting a high-end crypto-cut shredder that shreds a single sheet of paper into 1,500 to 3,000 little particles? You would be spending a small fortune to buy such a file shredder. Again, it's not worth it.
Why Is A Shredding Service Safe?
There are many reasons you would hire a company like IntelliShred to do your document shredding for you. The main reason is that they ensure that your shredded files cannot be recovered. Ever.
The way they set up their services from start to finish ensures that your documents are secure and shredded. That way, no devious person can get their hands on them. Let's look at some ways IntelliShred ensures that your documents can never be recovered.
1. Your Documents Never Leave Your Building
IntelliShred's services are so impressive because you don't need to send your documents to a facility somewhere to get them shredded. They don't travel anywhere. IntelliShred employees will come and pick up the documents to be shredded, and shred them onsite! If you have security containers from IntelliShred onsite, then they will pick those up and use a mobile shredding truck to shred every document.
What if you are doing an annual or semi-annual shred of all your documents? They will discreetly come to your office, without disturbing your employees or work, and get the work done onsite.
2. You Can Watch Your Documents Being Shredded via Video
The brilliant thing about IntelliShred's leading-edge technology is that you can actually watch your documents being shredded. This occurs in their mobile units through a video screen built directly into the shredding truck. No more wondering and worrying about whether your documents were shredded or not!
Your offices can breathe a sigh of relief as old documents that were taking up precious space disappear and make room for the new. Out with the old and in with the new—that's the way to get fresh energy floating in your office.
3. You Get a Certificate of Destruction at the End
As expected of a company with AAA certification by NAID, you also receive a Certificate of Destruction at the end of the process. This ensures that the documents were shredded in a safe, secure, and professional manner. If that doesn't give you true security of mind, then what will?
4. The Paper Shreds Get Recycled So You Can Be Green
Environmental stewardship and responsibility aren't merely buzzwords nowadays. That's where IntelliShred comes in. All your shredded documents will get recycled sustainably, so you don't have to worry about that either! It's like they have entertained all the possibilities and closed off all open loops.
Set Up A Regular Schedule To Get Your Documents Shredded
Document shredding services aren't something you want to think about regularly. That's why IntelliShred's set-it-and-forget-it service is so valuable.
You can set up a regular schedule depending on how much paper material you produce monthly. IntelliShred employees will discreetly enter, do the job, and leave, without disturbing your business. No business wants to worry about data theft. With regularly scheduled shredding, you won't have to!
Can Shredded Files Be Recovered?
The answer to your question, can shredded files be recovered, is a resounding no. But this is true only if you use the right paper shredding services. Buying a file shredder isn't the right step to take for a company that produces massive amounts of paper documents. Choose the right file shredding services and you won't have to stay awake at night worrying about it.
Would you like to learn more about IntelliShred's document shredding services? Contact us today!