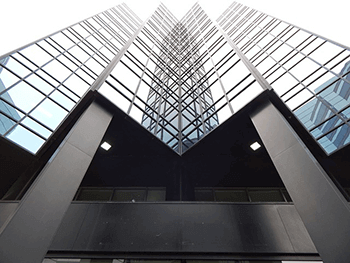 Corporate Shredding
All business owners have a legal responsibility to destroy and recycle confidential and sensitive documents if they are no longer required. Corporate shredding is an easy and comprehensive way to destroy and recycle confidential material.
With identity theft and data breach on the rise, it is important that you prevent sensitive information from falling into wrong hands. Breach of data can have serious consequences for your business.
Accumulating paperwork that is not useful in the office can lead to clutter and affect efficiency. If the documents are not disposed of properly, they can affect the reputation of the business. The potential cost of a data breach can be very high. A systematic data disposal system is important to safeguard all important information.
Maintaining an internal shredding system in the company can be prohibitively expensive. The costs include the purchase of shredding equipment, maintenance, and repairs. Certified paper shredding services, however, will be able to provide secure and reliable destruction of documents in a cost-effective manner.
Secured Storage and Destruction
One of the important aspects of corporate shredding is ensuring that the confidential information is stored securely before it is shredded.
The disposal process starts with the security containers. The containers are locked and this keeps the documents safe until they are destroyed. This prevents any kind of unauthorized access. All documents are destroyed quickly and confidentially after they are removed from the security containers.
The on-site shredding of documents ensures that all information is destroyed and is irrecoverable. The shredded material is recycled. This completely reduces the risk of exposing confidential information.
Purge Shredding or One-Time Shredding
Businesses need to take great care in the way important documents are destroyed and recycled. A systematic corporate shredding process will give the company, its customers, and its employees peace of mind.
In certain situations, businesses will have to shred a large volume of documents. This can be due to an urgent situation or a one-time circumstance.
When the documents are purged and destroyed, it will help regain office space that had been occupied by the large volume of documents.
Regular Scheduled Shredding Service
When you schedule a regular shredding service, you will be able to promote effective document destruction practices at your company. It will help in maintaining the security of sensitive and confidential documents.
Getting rid of clutter will help in keeping the office organized. It will also ensure that your company stays in compliance with the document destruction rules and regulations.
The innovative technology used by the recycling companies ensure that tons of paper are recycled quickly. This helps save a lot of time and effort.
Recycling for a Healthy Environment
Recycling paper contributes to a healthy environment. Shredding and recycling important documents helps keep the landfills from filling up so soon.
A professional paper shredding company will be able to shred and recycle the paper in a safe manner. This ensures that paper and other similar material is not dumped into landfills, which is very beneficial to the environment.
IntelliShred provides a secure corporate shredding service that complies with data protection laws. The documents are destroyed as per industry standards. The customized on-site service will ensure that all confidential information pertaining to your business is safe and secure.
A certificate of destruction is provided for all shredded documents. This can give you complete peace of mind that all sensitive information is destroyed in a safe and secure manner. Corporate shredding provides a clean and safe way to take care of important documents that are no longer useful or necessary.
Avoid shredding important documents in an office and setting them aside for recycling. This is risky as the shredded material can be accessed by criminals. Get in touch with us for fast, efficient, secure, and convenient document destruction services.