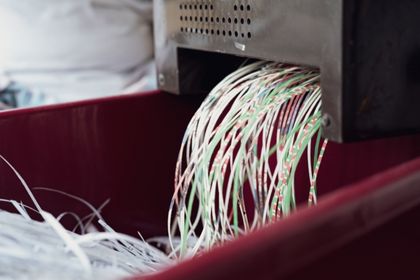 Maintaining client privacy and security is massively important to keep in mind as a business owner. Businesses are responsible for all the information they acquire, including client information protected by the law. If you want to clean your office space and rid it of paperwork containing confidential information, then you should know the important laws to follow when destroying business data.
Privacy Act of 1974
The Privacy Act of 1974 protects all personally identifiable information (PII) businesses acquire. This confidential information includes client social security numbers, fingerprints, medical records, and financial data. Your business has the utmost responsibility to protect all PII obtained from the moment you receive client information to the time that you dispose of it and afterward. As such, businesses must take all necessary security measures to ensure that information is always protected.
Data Disposal Laws
Once the time comes when you no longer require a client's confidential information, your business is still responsible for protecting it, even in disposal. You cannot expect to toss these documents in the trash bin and call it a day. To ensure businesses avoid lackluster practices, the Federal Trade Commission (FTC) has Data Disposal Laws with guidelines you must follow. Failure to follow these important laws when destroying business data can result in fines from the FTC.
The Disposal Rule
The Disposal Rule is a legislative enforcement from the FTC that provides guidelines businesses must follow to protect PII. The Disposal Rule states you must pulverize, destroy, or burn all client information until it is completely indecipherable to the point that one cannot reconstruct it. Feeling insecure about destroying that information yourself is normal, given the repercussions.
One of the best ways to ensure your business destroys information properly is to utilize a professional shredding service. At Intellishred, we do all the work for you and know exactly how to get rid of your confidential information. The best part is we have a mobile shredding service, so we can come to you to make the process easy and seamless.