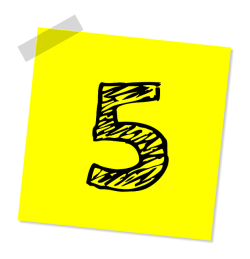 Professional Shredding Service
In today's business world, corporations and organizations of all sizes are at risk. The confidential and sensitive information they collect or store can be compromised and end up in the wrong hands.
There are professional shredding services that can help protect your business from losing every valuable document or computer file. Here are five reasons why a professional shredding service is essential:
1. Privacy Laws & Regulations: All organizations must protect sensitive documents in accordance with two privacy laws called HIPAA and FACTA. Any documents containing personal information must be shredded when they are no longer of use. Using trash or recycling bins to dispose of these items incorrectly can cause your company to incur fines.
2. Keep Your Business Secure: Unfortunately, a simple office shredder cannot guarantee the same security and professionalism that's provided by a professional shredding company, trained specifically for the job. Identity theft and fraud can occur when shredded documents are shredded by a regular office shredder, because they can be reconstructed from paper strips.
3. Convenience: Wasting time removing staples and clips reduces productivity, while hiring a professional paper shredding company eliminates the need for that step. These companies usually provide a secure bin to store your documents prior to shredding – which helps eliminate the risk of stolen records.
4. It's Cost-Effective: A professional shredding service costs about half the cost of doing it yourself. When you outsource your document shredding, you avoid using employee time to complete the process. In-house paper shredding takes time and often takes away from an employee's regular job duties.
5. Document Shredding Truck: Today's professional shredding companies offer on-site or mobile shredding. That means there's no need to transport tons of paper to a facility – they can do it for your company right in the parking lot!
It's crucial to save your business from the risk of theft or fraud – hire a professional to do the job right!
As one of the top shredding services in New Jersey, IntelliShred provides you with the peace of mind that all critical information is being destroyed in a secure manner. We are able to create a Certificate of Destruction that clearly indicates so. Call us today for more information on how we can provide you with an efficient professional shredding service.