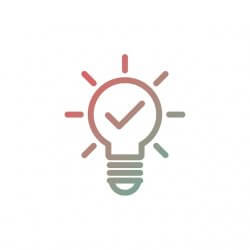 Corporate Document Shredding
Securely shredding your sensitive business documents is becoming increasingly important as a result of privacy laws becoming more and more stringent. If you are still undecided when determining whether or not your business should make the investment in secure commercial document shredding, we encourage you to take a look at some of the benefits that corporate document shredding services have to offer:
Your Data is Irrecoverable – When you choose to partner with a reputable corporate document shredding company, you are ensuring that every single document is shred into tiny irrecoverable pieces. Particles of paper from your business are mixed in with those of a wide variety of other documents from other businesses, making the recovery of any personal details impossible.
Maintain Compliance – When you seek the assistance of corporate document shredding services for your outdated business documents, you can rest assured that your organization will maintain compliance with state and federal privacy laws.  If you don't utilize document shredding services and are found to be careless when handling your own sensitive documents, you could be found liable and charged with costly penalties.
Uphold Your Good Reputation – If you knew that a store had had their customer data breached, would you still like to do business there? We didn't think so. If your organization was to experience a data breach, how do you think your customers would feel? Even the smallest of data breaches can have significant consequences, especially when it comes to your reputation, something you have worked so hard for so many years to build. Corporate document shredding ensures the protection of your good reputation.
Protect the Environment – Millions of tons of paper are tossed into landfills each and every year. By bringing corporate document shredding services to your business, you are doing your part to ensure that less paper finds its way to landfills, and that more of it is recycled.
It's Convenient – Hiring a reputable document shredding company such as IntelliShred will make it quite obvious how beneficial document shredding services can be. Receiving service is as simple as picking up the phone and making a single call, or by setting up a scheduled service to take place at pre-determined times for minimum distraction during the day.
Cost-Effective – You may think that coporate shredding services could be costly, and that you should just stick with your traditional office shredder. This is entirely untrue. The actual truth is that office shredders weren't designed to handle large workloads, which causes them to break down frequently, leading to expenses for repairs or even replacements.  In addition to this, office shredders take a long time to operate, which means taking employees off the tasks that they were hired to perform in the first place.
If you are interested in learning more about how the corporate document shredding services provided by IntelliShred can be beneficial to your business, do not hesitate to contact us online or give us a call at 1-866-747-3360.