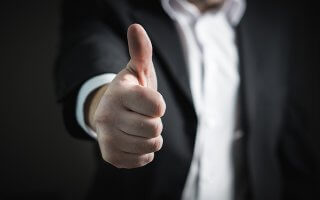 Somerset County Paper Shredding
Today, document shredding is a practice that several companies across New Jersey and the rest of the U.S have implemented. With privacy regulations becoming more and more stringent, proper disposal of sensitive material is crucial in protecting your business, customers, and employees from harm. The legal risks associated with tossing confidential paper in the trash, range from exposing employee information, private documents to competitors, to identity theft or fraud. None of these situations are pleasant ones.
What are You Currently Doing for Shredding?
Often smaller companies will assign their employees to look after the task of paper shredding, using a small office shredder. Normally this option is decided upon because it's seen as the easier and cheaper solution; however, once all aspects are considered the opposite is true.
Before you decide to settle with a do-it-yourself method, first consider the below benefits that come with outsourcing paper shredding:
• Paper Shredding can be very tedious and also very time consuming (see our blog on high volume shredding). When you're taking this task on yourself, there's also the need to remove staples and any other clips, because portable shred machines aren't designed to handle these and will jam otherwise. Endless hours spent next to an office shredder takes away from employee productivity; after all, your employees should be focusing on job duties they were hired to do.
• Portable shredding machines can be very distracting due to how noisy they are when operating. A disruptive working environment like this can make focusing on day to day tasks very difficult. Your employees need to be able to concentrate; the distraction of a shredding machine is one that can be avoided.
• There is no way to know for certain that your sensitive documents will in fact be destroyed by the employee who is to handle it. It's pretty easy to forget about these things, and documents will slipthrough the cracks if you have not implemented a regular, monitored shredding schedule. Often employees get "lazy" and wind up tossing old documents into the garbage or recycling bin because it's an easier (and quicker) option.
Alternatively, consider the benefits a Somserset county paper shredding company can offer:
• A Somerset county paper shredding company can offer the same service in a fraction of the time it takes to do in-house. A mobile shredding truck will shred through staples, elastics or paper clips. When you outsource your paper shredding, your internal resources are freed up, and employees can concentrate solely on their job duties, contributing to company growth and success.
• Forget having to organize old papers into filing boxes or continuously feeding documents through a machine. Secure and lockable shred bins are given to you for ongoing paper collection prior to shredding. Your content will remain entirely safe until capacity is reached and bins require emptying. At this point, a shredding specialist will arrive on-site at your location to perform the paper shredding process for you.
• Security threats are considerably reduced, as the procedure is completed by highly trained professionals only. Plus, after the paper shredding is complete you will be issued a Certification of Destruction; documented proof that your information has been destroyed in a manner that is 100% secure.
When you consider the time and expenses associated with shredding in-house, it's definitely in your best interest to outsource your Somerset county paper shredding needs.
At IntelliShred our paper shredding is done at your location using our state-of-the-art truck to assure maximum shredding security. We are a full service document shredding, document security, and document management company, serving New Jersey and Pennsylvania. Contact us today to discuss our services. Call 1-866-747-3360