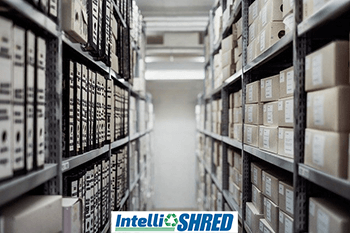 Most companies today are faced with many different types of risks. The most prevalent ones are identity theft and data breaches. Every business has proprietary information stored that is essential to their success. Theft for competitive gain is hard to combat and if proprietary information gets into the wrong hands, it could potentially damage your business. Whether it's sabotage, stealing marketing ideas or special formulas for products, destruction is a wise investment.
Document Destruction Service
It's wise to ensure the companies with whom you do business also have a data security and destruction policy in place. Protect your data by assessing your internet connections and device security. Train your employees to be weary when they respond to digital communications so you can be sure your private data stays secure and remains uncompromised.
Whether it's paper documents or digital media, destruction of your confidential materials must be handled in the proper way. There are specific shredding and media destruction policies, as well as data protection rules and regulations. These laws extend beyond the actual destruction process and include the entire process of collection, staging, transport, processing and disposal. It's crucial that your company maintains a constant purge of its confidential information – and the safest, fastest, most economical way to do that is to hire a professional document destruction service.
When you hire a professional document destruction service, be sure to find one that offers on-demand and on-site shredding services. This is the most convenient way to ensure that your confidential information is destroyed in a safe and secure manner. At IntelliShred, we even offer same day shredding services.
Mobile or on-site shredding happens specifically at your location and only at your convenience. It's not necessary for you to worry about who will be transporting your confidential data to another location so it can be destroyed. These high-tech mobile trucks are capable of shredding a large volume of paper in an hour, saving you time and money.
Typically, the on-site shredding is done with your direct supervision and with the help of a camera, which closely monitors the process, so that everything is being destroyed properly. Afterwards, the service technician should be able to provide the proper documentation (certificate of destruction) which confirms the job has met compliance standards.
When you set up a recurring schedule with your shredding service, lockable bins will be left in your office. Once they are full, trained shredding service professionals will collect their contents and repeat the on-site shredding process without interrupting your staff.
There are specific federal and state privacy laws that companies must abide by when dealing with their confidential information. Failure to meet federal privacy protection requirements can result in fines and/or criminal penalties. An on-site document destruction service can help you remain compliant to the following regulations:
IntelliShred is NAID certified and has full document destruction service capabilities. We have years of expertise helping our customers destroy their sensitive documents and digital media storage devices. Contact us today for more information on how we can help you.