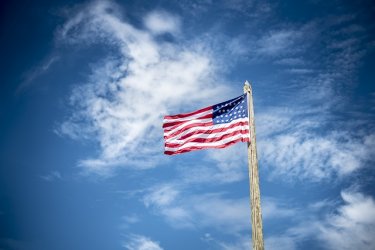 Local Shredding Company Sponsors Air Force One
Local shredding company IntelliShred's Co-Founders Rick Possumato and John Manzi, have always been passionate about automobiles and more specifically airplanes. When they were introduced to Anthony Torlish, of Distinctive Detailing in Flemington NJ, it was quickly apparent of their shared interest in air planes. Working next to one another in the same facility, Rick and John later learned about Anthony's past career and his experience with detailing.
Ironically enough, this past month a crew of more than 30 professional detailers were selected  to spend a week at the Seattle Museum of Flight working to maintain and restore the exteriors of historic planes, including the original Air Force One. Renny Doyle the man who led the team of volunteers selected Anthony Torlish to be one of those detailers.
IntelliShred got word of the exciting news, and was very interested in getting involved through sponsorship via our local shredding company. Supporting Anthony with this dream opportunity is an honor for the IntelliShred team; after all, John F. Kennedy used this exact plane during his infamous final voyage to Dallas in 1963 and every president from Eisenhower to Clinton used this plane as well! It is a very historic piece of aviation history! While IntelliShred was not there in person, we are still very proud that we were able to contribute to the restoration project.
In fact, now that this has become an annual opportunity for detailers to showcase their talent and skills, Rick of IntelliShred hopes to venture to Seattle, Washington alongside Anthony next year, to witness and take part in the detailing process! While they will be required to take part in some training for safety reasons, Rick is very interested in not only going with Anthony, but flying his entire family out for the experience as well!
Community involvement is important to our local shredding company and this goes beyond making a difference locally. If we can help preserve such a wonderful part of American history, we are happily willing to do so!
For the full story visit: Flemington man details original Air Force One
Read our previous blog on a shredder alternative to your inefficient and possibly money eating office shredder.