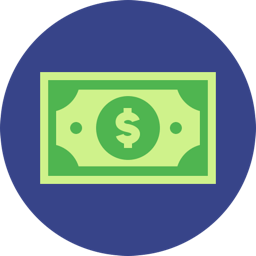 What Is On-Site Shredding?
On-site shredding is a shredding company's premium service. Off-site shredding on the other hand, is considered the less secure alternative for a document disposal company.
With our on-site shredding service, we'll go to your business or residence and shred your confidential materials right in front of your eyes.
Why On-Site Shredding Will Save You Money
There are many reasons why on-site shredding will save you money. The math alone supports it. Using an on-site shredding service will cost less than your employee's wages. The other reasons why on-site shredding will save you money follow the same kind of logic.
Security
Most large companies are very aware of cyber threats. However, one threat often overlooked, is old fashioned dumpster diving.
Most people don't know it's usually much easier to hack into a company without even going online first. That's because too many companies let sensitive documents get thrown into the trash.
And even if management is smart enough to know better, junior level employees might not know any better, or they might make careless mistakes.
It's important to carefully evaluate your offices. First ask yourself these questions:
Do you keep sensitive documents sitting out overnight?
Do you keep your file cabinets locked?
Do you keep documents that are meant to be shredded in a recycle bin?
Most companies keep a treasure trove of information easily accessible every night. Remember, once these documents are in the dumpster, they're considered to be public property by the Supreme Court.
Compliance with Laws
Not only will your documents become public property if thrown into the dumpster, but your business will also be breaking the law. This is because of the Fair and Accurate Credit Transaction Act (FACTA).
In fact, some government officials have made it their mission to punish businesses violating this act. For example, previous Texas attorney general Greg Abbot made it his personal crusade to fine companies millions of dollars for this practice.
Convenience
Finally, convenience is considered a contributing factor. An on-site shredding service will help protect your interests and keep your business running more smoothly. In fact, the very name mobile paper shredding service conjures up the idea of convenience.
So how will the on-site shredding work?
The procedure is very simple. Our mobile shredding truck will go directly to your business or residence.  This will also save you the trouble of finding space to put your own industrial shredder.
Don't worry about how long the shredding will take. Our shredders can shred up to 7,500 pounds an hour. That's more than 225 file boxes, or 550,000 sheets.
Are you ready to schedule on site shredding? Feel free to give us a call.