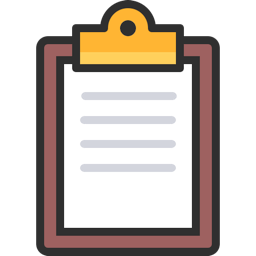 Why Use Professional Paper Shredding Services?
It's a new business quarter, which means it's a busy time. Managers must check reports and cleanup offices and computer systems. They must also remove anything unnecessary that might result in security leaks.
This article will lay out the most common types of businesses that will require professional paper shredding services at some point.
Who Needs Professional Paper Shredding?
If you own or manage any of the following, then you might find out that the paper shredding is too much to handle with just a small team.
Law
Law offices
Legal clinics
Medical
Doctors' offices
Clinics
Hospitals
Dentists' offices
Education
Schools
Educational Annexes
Technology
Technology firms
Web design firms
Accounting
Accounting firms
Tax offices
Retail
Retail warehouses
Wholesale warehouses
Nonprofits
Nonprofit organizations
Charity organizations
Religious
Churches
Religious organizations
Agencies
Temp agencies
Employment agencies
Literary agencies
Real estate agencies
Media
Book publishers
Newspapers
Travel
Travel planners
Tourism boards
Government
City government branches
State government branches
How Will These Organizations Benefit?
There are many other benefits to using professional paper shredding services besides the ones we've discussed. Want to enlist shredding services but don't know where to start? See our blog on what to shred for a great primer.
Here are 7 ways in which these organizations will benefit from professional paper shredding:
Keep Your Business Edge – you risk losing your competitive edge when you shred papers yourself. This is because an employee can neglect the documents, which can lead to them falling into the wrong hands. You don't want an outsider learning your business secrets.
More Storage Space – storage space gets used up with too much paperwork. Not only will you have more storage space with less paperwork, but you also won't need any bulky office shredding equipment.
Peace Of Mind – you'll feel confident in the secure destruction of your sensitive documents. There's a camera on the mobile shredding truck so you can be sure that every document is destroyed. You'll also receive an official certificate of destruction from us.
Peace And Quiet – one obvious but overlooked benefit of professional paper shredding services is – no noise! And, no paper dust either.
It Helps The Environment – shredded documents are taken to our warehouse and recycled.
It's Easier – you no longer need to prepare documents before they're shredded, e.g. removing paper clips, rubber bands, staples or folders.
It's Cost Effective – following the logic of number 6, it's actually cheaper to use professional paper shredding services than it is to waste your employees potential.
Are you looking for professional paper shredding services? Whether you need on site or want off site, we can get the job done right. Give us a call at 1-866-747-3360.