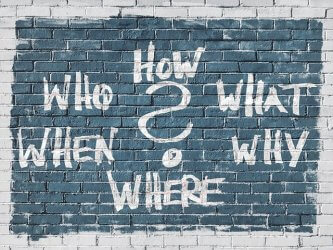 What To Shred
Most of us know that we should shred our personal documents. However, you might not know just how easy it is for identity thieves these days, even with strip cutting.
We all have so many documents. It's all too easy to overlook a certain kind of document that seems innocuous.
This is why, to drive down identity theft, everyone should learn what to shred.
So we're going to do the public a service and list the top 5 things that everyone should shred religiously.
Your Personal Information
Shred anything with your:
account numbers
passwords
signatures
Destroy monthly bills that contain your:
full name
address
signature
account details
The most important things to shred include:
bank correspondences
expired identity cards
expired credit and debit cards
tax related documents that are older than 7 years old
Your Social Security Number
Your social security number is as good as gold to identity thieves. This is why you should destroy any unnecessary documents containing your social security number.
What if you notice that there's a persistent source of documents containing it? In that case, it's worthwhile to ask the provider if they can withhold your social security number from printed forms as an extra precaution.
Utility And Credit Card Bills
Your bills and account information won't open as many doors as your social security number will, but a clever thief can still use them against you.
It's important to remember that any of your financial information can be used against you. This includes your utility bills and credit card bills.
When thinking about what to shred, always remember that this sort of information is useful to thieves. Therefore it should be shredded religiously.
Credit Card Offers
Yes, even those annoying spammy credit card offers you receive in the mail must be taken out right away and shredded promptly.
Why is this necessary you ask?
It's a sad fact of life that identity theft is most often perpetuated by those who know us well. This includes friends, neighbors, and even family members.
Any of the above people can fill out one of these forms, claim your new credit card and then proceed to destroy your credit rating without your knowledge.
Expired Or Cancelled Credit Cards
It may come as a surprise to some, but thieves actually love finding expired or cancelled credit cards. Why?
Well, oftentimes renewed credit cards have the same account number as the expired or cancelled card. Often times the only difference between the two cards is the expiration date. This makes stealing your new account easy.
Even cancelled credit card accounts provide a way for thieves to gain access to your new account, or to open a new account under your name.
As you can see, the number of ways that identity thieves can use your personal information is scary. The best way to protect your identity is to learn what to shred and then shred religiously. If you have too many things to shred on your own, our mobile paper shredding service can help.