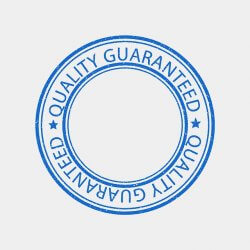 Quality Shredding
Why Is Quality Shredding Important?
If you run a business then chances are that you handle a lot of confidential information from customers and clients.
When this confidential information is no longer relevant, it must be disposed of properly. This is important for protecting your clients' information. It's also important for protecting your company from hefty lawsuits in case your clients' information is misappropriated.
How Do We Define Quality Shredding?
Quality shredding is determined by many different factors. These factors include: shredding volume, shredding speed, security, and convenience.
As you move up in the different tiers of paper shredders, these factors increase accordingly.
Tiers of Paper Shredders
The three tiers of paper shredders are:
strip cut
cross cut
confetti cut
The cross cut and confetti cut varieties provide high quality shredding and surpass the strip cut in every category except price.
There are also three categories of paper shredding equipment. Each category is made for a different purpose.
Categories of Paper Shredders
The different categories of shredders are: home shredders, office shredders and industrial shredders.
A cross cut home shredder will provide sufficient security at a decent price for homeowners.
For offices, a confetti cut office shredder will provide the best security for clients.
For large companies and corporations, an industrial shredder (which is rather large) is the most efficient option.
Other Quality Shredding Options
Quality shredding isn't just defined by the speed and cut; it's also defined by convenience.
Some of the most convenient paper shredders available are handheld shredders and desktop shredders.
The handheld shredder is light and easy to use. The only caveat is not all handheld shredders can shred A4 size papers. However, you can get around this issue by folding or tearing the paper before inserting it into the shredding tray.
The handheld shredder is useful for shredding small papers like receipts. To sum it up: handheld shredders are useful, convenient, and cheap, so they probably deserve a place in most households.
The Best Quality Shredding
Most businesses don't have time to shred papers, so they let the junior employees handle it. This can be a bad idea for many reasons. The employee could be overworked already. He could misplace documents, leading to information falling into the wrong hands.
This is why, for the best quality shredding, one should hire a document shredding company. Our company shreds documents quickly and effectively.
And in terms of convenience, you can't beat onsite document shredding. After the shredding is completed we'll provide you with a certificate of destruction. The certificate is proof that we shoulder the responsibility for the destroyed documents.
For the best quality shredding, give us a call now. 1-866-747-3360