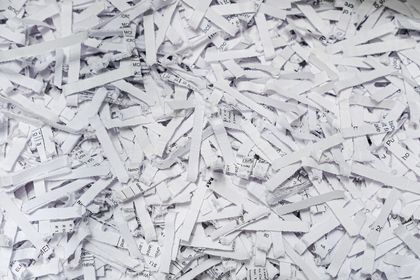 In recent years, remote work has become increasingly common. It's incredibly beneficial as it grants companies access to a greater pool of applicants. That has resulted in companies being able to hire the best applicants for the job. However, everything that glitters isn't always gold, and remote work has drastically increased cybercrime. That's why it's crucial you know about secure file destruction when you have remote employees.
Working Remote
While many tout the benefits of remote work, we cannot deny the fact that it can lead to security risks. Most remote employees will have to use and be able to gain access to sensitive documents in order to do their jobs. Companies tend to have less control over those files than they would if the entirety of their workforce remained in office. However, remote work is fast becoming a commonality, which requires companies to take measures to protect their documents.
Mobile Shredding
When you employ remote employees, you can't avoid the fact that they will need to obtain sensitive information. Once they have used those documents, it's best to destroy them. However, you shouldn't rely on your remote employees for secure file destruction as they could improperly shred them. That's why many businesses use destruction companies that know how to destroy your documents correctly.
Are you looking for a company you can trust to destroy your remote workers' sensitive files? At Intellishred, we provide on-site document shredding services. That means we go directly to your remote employees. You can trust us with your sensitive information no matter where it is.
Ensures Security
There's certainly a risk when you employ remote workers because they will inevitably obtain sensitive information. Some of these documents require destruction after a certain time, as the Federal Trade Commission has laws and guidelines for protecting those files. Failure to correctly destroy those documents can result in fines you want to avoid. That's why it's so important to work with a destruction company that ensures the security of your business.