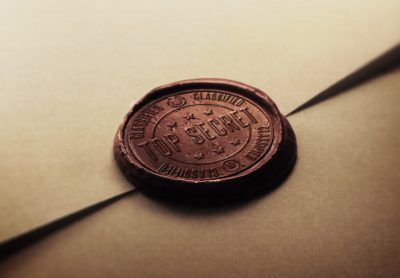 Hackers will do anything to access sensitive information. The more we protect our data, the harder they try to steal it.
Every day, hackers steal more identities. In 2019, 20% of 650,570 fraud complaints were related to identity theft. Hackers routinely steal data, such as banking information, credit card numbers, medical information, and other sensitive material. With this information, they assume the identity of others.
When people hear the word identity theft, they most often think of technology. However, many identity thefts occur due to the incorrect disposal of confidential documents.
To learn how to dispose of confidential documents correctly, keep reading.
Shredding Matters: Securing Confidential Documents
If you don't dispose of documents properly, the results can prove devastating. Paper documents discarded in the trash are an easy source for malicious actors to steal people's identities.
It's important to destroy documents fully to prevent this possibility. When discarding documents with sensitive information, it's not enough to simply tear them up. You also cannot protect sensitive data by cutting records up with scissors.
Hackers are greatly skilled at reassembling destroyed documents. They also only need a small piece of information from records to commit identity theft. For this reason, it's important to dispose of confidential documents via secure shredding.
However, there are other benefits of destroying confidential documents correctly. For example, document shredding saves space.
Shredded documents are also easier to recycle. Furthermore, getting rid of excess paper reduces fire hazards.
Whether disposing of printed or digital media such as CDs or DVDs, shredding is your safest alternative. It's important to do the job the right way.
The fastest and most cost-effective way to set up a shredding operation is to hire a service that will do the job fast and securely. A shredding service can perform high-volume shredding for less than what it costs to do it in-house. They can also do it more securely.
Who Needs to Maintain Document Security?
Any business that discards information needs to keep it safe. If you generate data about workers or customers, you need to keep up security. This data might include case, human resources, financial, or health information.
Imagine that you operate in the healthcare sector. In this case, the law requires you to maintain patient confidentiality.
You cannot disclose sensitive information to unauthorized personnel or individuals. Also, the law doesn't make exceptions if the exposure was accidental or the result of a criminal act.
In other fields, confidentiality is just important. Maintaining document security is more about privacy. It's also about protecting important financial information.
Even if you operate a retail store, you might generate sensitive information. For example, you might have confidential documents with customers' addresses.
Alternatively, you may have information about their bank accounts. All of this kind of information is confidential.
In most instances, you can trust employees with customer information. Nevertheless, it's important to destroy confidential documents regularly.
It's vital to destroy documents with sensitive information. By doing so, you can keep customers' sensitive data away from prying eyes. You'll also do your part in preventing identity theft.
You may think that you need to have a great deal of information about an individual to compromise their data. However, this isn't necessarily the case.
Hackers only need a small bit of information to steal someone's identity. For this reason, it's important to destroy confidential documents completely.
The Benefits of Professional Confidential Document Disposal
Today, a possible data breach is a threat to every company. However, malicious actors have been stealing identities well before the introduction of the internet. Before the digital age, identity thieves stole sensitive business and personal data routinely.
With the launch of the internet, you'd think that identity thieves would focus on online theft. However, many malicious actors still prey on paper data to this day.
For this reason, it's important to dispose of confidential documents securely. Whether in digital forms—such as a CD or DVD—or paper, it's important to protect sensitive data.
Wherever there's sensitive information, identity thieves will follow suit. It's your responsibility to make sure confidential documents don't fall into the wrong hands.
However, you shouldn't have to take time away from your business to shred documents. Fortunately, you can overcome this problem by working with a professional shredding service.
A professional shredding service will dispose of your confidential documents on-site. There's no need to worry about transporting your confidential documents to a secure shredding center.
A mobile shredding service employs security containers on a mobile shredding truck. Most importantly, they'll make sure that your documents don't end up in the wrong hands.
Secure Your Documents Quickly and Easily
When choosing shredding services, it's important to choose an experienced firm. You want your confidential documents shredded as quickly as possible. However, you also want to ensure that the procedure is secure.
Confidential documents contain your most sensitive business data. For this reason, it's important to find a service provider that will treat your documents accordingly.
You'll need to find a professional shredding service with high ethical standards. It's helpful to search for a firm with NAID AAA Certification.
This certification ensures that a confidential document disposal firm conforms to strict information security standards. The National Association for Information Destruction (NAID) issues the certification.
Trust Us to Keep Your Information Secure
Now you know more about the proper disposal of confidential documents. What you need now is a shredding service that you can trust.
IntelliShred has served the tri-state area for more than 20 years. We're a professional, reliable confidential document disposal firm. We've earned NAID AAA Certification and have proven our ability to dispose of confidential documents securely.
Contact an IntelliShred representative today at 1-866-747-3360 or connect with us online to learn more about using on-site shredding.