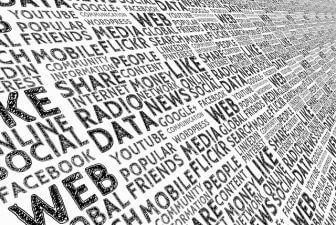 Data Destruction Service
Isn't it nice when your business is thriving to the point that you outfit your office and employees with new computers, printers, monitors and the like? Now, you have a problem though. What do you do with all your old computers that are no longer needed?
You could just throw everything in a closet and hope for the best, although you'll eventually need that space for something else. Are you thinking of tossing old hardware into the garbage? There are laws against doing things like that, especially if you are a business. Heavy fines could be coming your way.
Don't be one of the more than 53% of businesses that haven't used a professional service to destroy old paperwork, documents, hard drives, USBs, or other hardware that contains sensitive information. The only way to ensure data is 100% removed is to have it completely physically destroyed from hard drives with a data destruction service.
Different Ways to Destroy Data
Document Shredding
In today's world, there is always the threat of data breaches. This happens to companies of all sizes and it's due to the fact that many businesses don't properly dispose of important documents and other physical records.
The smartest data destruction service for documents is secure document shredding. You will want a company that handles that for you because attempting it yourself can lead to missed important pages or papers. On many occasions, employees feel they do not have the time to do the task properly and sensitive information becomes discarded and lost rather than destroyed.
With our disposal service, we start with disposal containers. These minimize the risk of unauthorized personnel gaining access to your company's documents.
Our on-site shredding means that your documents are shredded right in front of you. Our guarantee means that 100% of your documents are unrecoverable. Our Certificate of Destruction means documents are disposed of in a safe manner.
Product Destruction
You know that confidential information exists in ways other than merely paper documents. There are other forms such as recalled goods, defective products, returned merchandise, out-dated products, and more, which make up a lot of material that accumulates in your offices and needs to be eliminated. You can't just throw things like this away.
IntelliShred has the equipment, tools, and staff to get the job done for you. Our product destruction services include pick-up by specially trained representatives, a secure chain of custody as your products move through the destruction services, a Certificate of Destruction issued to you, and the knowledge that your products have been disposed or recycled in safe, environmentally-friendly ways.
E-Waste Services
Every business today operates on their computers, USBs, monitors, smartphones, printers and other electronic devices. Once you have electronic data stored on your office equipment, it is crucial that you have a way to destroy that data securely.
This is not something to undertake on your own. What you need is a professional data destruction service. We have the expertise to know which products can be recycled and which must be safely destroyed.
Products such as computers, hard drives, printers, monitors, servers, keyboards, and other electronic devices can be recycled through our data destruction service.
Products we destroy include CDs and DVDs, floppy drives, video cassettes, microfilm, microfiche, data tapes, and x-ray film. If left in places where others can use them, these items can fall into the wrong hands and become a security nightmare for your company.
Hard drives with company files that are not disposed of properly could expose sensitive information that can lead to a cyber attack against your business, the leaking of personal information, and loss of reputation for your business.
Information and data will help your business thrive, but don't let information compromise your company. It is crucial that all e-documents be destroyed in accordance with compliance laws. Let us handle that for you for total peace of mind. Call us today for a quote or to learn more about our data destruction service. 1-866-747-3360