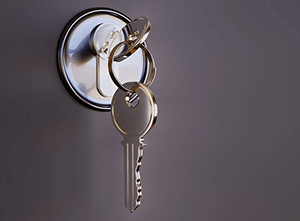 Bergen County Paper Shredding
Bergen County businesses should have a procedure in place for secure paper shredding. They can't afford to underestimate the risk they may face if they don't shred these items in a secure manner. The information could fall into the wrong hands.
Sensitive documents have an expiration date and when the need for them has passed, they must be destroyed. Other company information like company stationary, security passes, prescription pads, identification cards or any other items that can be stolen for personal gain should also be destroyed.
Here are the reasons why companies today should employ a Bergen County paper shredding service:
Identity Theft
Since the birth of the Internet, identity theft has grown at a very rapid rate. Even if companies have all the online safeguards in place, paper files and document storage devices could be in jeopardy.
At some point, the accumulation of paper or digital files will need to be shredded or destroyed in order to prevent corporate identity theft. Although shredding could be done by employees, smaller paper shredders are not efficient and can't shred documents as securely as professional shredders. It's a waste of work productivity and a waste of money to invest in a small office shredder.
The Environment
Companies that shred with a professional shredder demonstrate that they care about the planet. Secure document shredding on site not only is completely secure, but it saves time and money. Less trees will need to be cut down if the shredded paper is then recycled.
The Law
There are laws in place that require companies to follow document storage and destruction guidelines. There's a need for companies to follow these laws and hire a secure document shredding company to handle the destruction of sensitive documents. A NAID certified company is the best way to ensure that guidelines are met, because they will destroy the information onsite.
Proprietary Secrets
Every business has proprietary information stored that is essential to their success. The threat of theft for competitive gain is real and if proprietary information gets into the wrong hands, it could potentially damage your business. Whether it's sabotage, stealing marketing ideas or special formulas for products, secure document shredding is a wise investment to protect against industrial espionage.
When needing to hire a Bergen County paper shredding company, be sure to find one that is NAID certified and that has a mobile capability. IntelliShred has years of expertise helping companies destroy their sensitive documents and file storage devices. Contact us today for more information on our services.