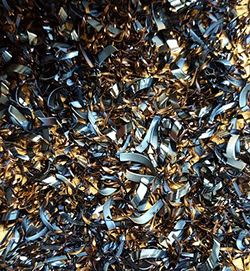 HDD Shredding
As a business owner, you understand the necessity of shredding outdated and sensitive information to keep your company, and your clients, safe from identity thieves. The first important step is to contact a professional company like IntelliShred to handle document and hdd shredding.
There are different ways to destroy information on computer hard disks, and they range from using software to the physical destruction in the form of shredding. When you want to get rid of sensitive data and protect confidential information, you need to consider the method that is most effective and affordable.
The use of software may help you to save the hard disks, but it can be quite costly, and in many cases, it is necessary to repeat the process sometimes to get the results you want.
There are several reasons to use the physical method:
Recycling your equipment
You can embark on hard disk shredding while recycling the rest of the equipment. If you are dealing with many computers, this method will help to save time as you can deal with a large amount of equipment at the same time. If you are upgrading all the computers in your company, this method will help you to overhaul everything at the same time.
Using professional services
IntelliShred offers hdd shredding services, and we can guarantee very effective results. It's especially important to use professionals when you are dealing with sensitive data. We always carry out the shredding on-site with our hard drive shredding equipment. When you are dealing with sensitive information, on-site shredding is a must, as off-site shredding only increases the risk of a possible security breach.
Consider privacy laws
When destroying data, you have to consider the privacy laws. Sensitive data falling into the wrong hands can be very costly and can have serious legal implications for the company. Using professional services will help to prevent this from happening. With IntelliShred you'll get documentation to show that you have complied with the law.
Specialized shredders
Hard drives have metal parts; this means they need special equipment to do the shredding. A reliable company must have quality equipment that will ensure that all the data is destroyed. IntelliShred has the experience and equipment necessary to do the job properly.
If you opt for on-site hdd shredding, you can rest assured that all of the destroyed material will be recycled properly. This will help you to avoid spending extra costs to get rid of the waste.