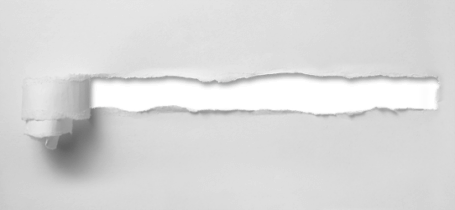 Strip Cutting
A strip cutting paper shredder is the bare minimum requirement for protecting your personal information from identity theft.
Strip cutting will reduce your confidential papers into one quarter inch wide strips. But is this good enough? Is it quality shredding? To answer that question, you have to ask yourself some questions. Here are 5 questions that you should ask yourself before deciding if strip cutting is right for you.
What do You Need to Destroy?
Do you need to destroy sensitive documents? Or is it mostly less sensitive things like old letters or notes?
To help you determine the sensitivity of your documents, ask yourself a simple question: could the contents of the documents cause you severe loss if they fell into the wrong hands?
If you're mostly destroying sensitive documents then the cross cut shredder is preferable. Cross cutting will nearly reduce your papers to dust.
Strip cutting on the other hand will cut the papers into one quarter inch wide strips. With enough effort these can be reassembled. This is why, for higher security, cross cutting is superior to strip cutting.
Many people decide to go with a cross cut shredder for one simple reason: it's hard to know how your future requirements might change with time, so you might as well just get the best.
Do You Have Space for a Heavy Duty Shredder?
With a heavy duty strip cutting shredder you can minimize security risks. This is because a heavy duty shredder can shred as many as 15 pages at once. This isn't just a convenient feature; it also means that it's less likely a thief can reassemble any individual document.
How Many Unique Features Do You Want?
With all of the unique features available in paper shredders today, it can be hard to find the exact paper shredder that you want.
You might decide to end up settling on a strip cut shredder if it has enough attractive features. For instance, there are shredders with an automatic reverse mechanism for preventing paper jams. There are also paper shredders that are meant to sit on your desk. A whole article could easily be written on this topic alone.
Where Will You Buy Your Paper Shredder?
How soon do you want to shred your papers? If you have the time and patience, buying your shredder online is the best option. With online shopping you'll have the opportunity to compare different brands, features, styles and prices.
With the local retail store you can find a wide selection of strip cutting and cross cutting paper shredders, sure. But, you still might not find exactly what you're looking for.
This is why buying a strip cutting shredder online is a good idea. With a strip cutter, you'll want to know that what you're buying will be secure (and affordable) enough.