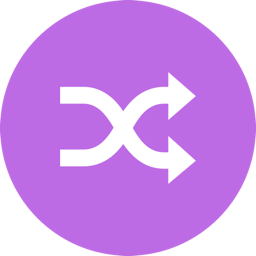 Cross Cut Shredder vs Strip
Over 8 million Americans have been reported as victims of identity theft last year. With these kinds of numbers, people are starting to realize the importance of keeping their personal information safe.
One of the first questions that come to mind is – what to do with all of those sensitive documents? The easiest way to get rid of them is by shredding them.
However, different people have different needs and therefore, different shredding solutions. There are many different paper shredders suited for different kinds of businesses, big businesses, small businesses, and home users. The choice of cross cut shredder vs strip also depends on personal taste.
Cross Cut Shredder
Defining Characteristics
A cross cut shredder will cut papers into little pieces.
Maintenance: will require more oiling because the gears work harder cutting more.
Security: the most secure.
Convenience: in terms of cross cut shredder vs strip, more papers can be shredded with the cross cut shredder before needing to empty the bin. The shredded papers fit more compactly inside the bin.
Who It's For
This paper shredder cuts both lengthwise and widthwise. It offers the highest level of security with level 3 security and above. This is defined by the NSA as a shred that is no larger than 3/16″x3″. As such, cross cut shredders are the norm in offices, businesses, and government agencies.
If you work with highly confidential documents, the cross cut shredder might be your best choice. On the other hand, strip cut shredded documents can potentially be reconstructed.
Strip Cut Shredder
Defining Characteristics
A strip cut shredder will shred documents into strips, which is also known as the spaghetti cut. You might be able to choose how wide the strips are, in multiples of about 2mm.
Maintenance: requires oiling, but not as often as a cross cut shredder.
Security: not as secure as cross cut shredders. For the best security with a strip cut shredder, documents should be shredded width-wise, not length-wise.
Convenience: waste bin needs to be emptied more often because the long strips take up more space.
Who It's For
In terms of cross cut shredder vs strip, the strip is much faster with a higher throughput. It's best suited for the home user who requires a lower level of security, but still wants to protect his information from identity theft.
Cross Cut Shredder Vs Strip: Final Verdict
Depending on the quality of the particular shredder, both cross cut and strip cut shredders can shred credit cards or cds.
Both shredders can do the job, but the best one depends on you. Every business and individual will have different needs.
However, in terms of security, on-site shredding services beats both of them. Keep your documents secure and save extra time by working with a professional shredding company. Give us a call and get a quote today.