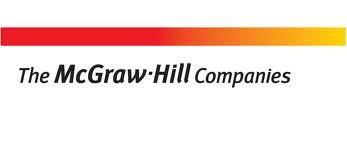 New Client Triple Price Reduction
10% Initial Cost Reduction - 34% Overall Cost Reduction /Console Count Reduced from 120 to 92
IntelliShred had a great opportunity with a client contact who had taken a new position with a The McGraw-Hill Companies. Since their current agreement with another vendor was about to renew, our contact was interested in securing a competitive proposal from IntelliShred for regularly scheduled shredding service.  IntelliShred was fortunate to earn the business, in part, due to a proposed 10% cost savings when compared to the former vendor.  Since the billing rate is based on a "per security console" charge, we questioned the total quantity of security consoles in the facility as recommended by the prior vendor.  Our contact indicated the previous quantity was required because the prior vendor told them so.  We suggested a review of the document flow utilizing our proprietary IntelliTrack PDA scanners.  These scanners monitor the fill levels in each console at each service.  As a result of our assessment, we reduced the overall facility console count from 120 to 92, saving the client an additional 24% on their shredding expense.  Since our initial contract, McGraw-Hill renewed their agreement with IntelliShred three times and continues to be a valued client.