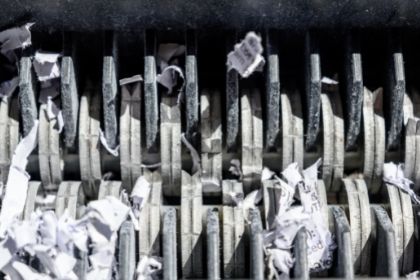 As technology becomes an essential part of every business, no matter the industry, it's important that you implement and enforce good practices and processes to ensure everything runs smoothly and safely. Here are four technology mistakes businesses should avoid to help you understand how to properly adopt technology into your business.
Not Taking Security Seriously
Having your business's security breached can be catastrophic, so it's important to invest in and create security measures for your technology and data. Once a malicious third party has accessed your business's data, it can be hard to get them back out. However, careless employees, weak passwords, phishing traps, and other tricks or a lack of diligence cause most successful hacking attempts.
Another consideration that many often forget is how to get rid of hard drives and technology safely. You need to ensure that no one can recover sensitive data. For this, you'll need to invest in hard drive shredding to make sure your information and that of your customers remain confidential.
Neglecting Updates
It's all too easy for your business to continuously put off software updates or upgrading your hardware because it's costly and time-consuming. However, this is essential to ensure your business continues to sustain itself. Outdated software and hardware can lead to issues, like weaker security, lesser performance, and missing out on new features that could give you an edge over your competitors.
Forgetting To Train Employees
Providing your business with the latest in technology is worthless if your employees don't know how to use it. Many employees are careless about security because they don't understand how vulnerable data can be or don't know how to take the proper steps to protect themselves and the company. Ensure you thoroughly teach your employees how to use the technology and software you implement into your business to keep your business as efficient and safe as possible.
Forgoing Reliable Backups
Lastly, the biggest technology mistake businesses should avoid is not backing up important files and documents. One of the greatest benefits of digitization is that you can make a copy of everything. This can prevent a world of headaches if documents and files become corrupted or lost, as you'll have a fresh copy ready to go. Backing up your files can save you so much time and money.