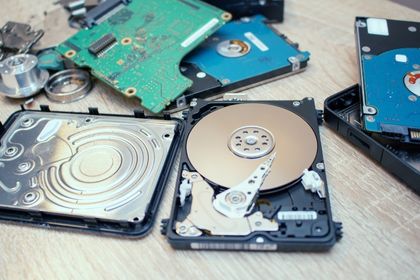 Can you imagine going a week or month without using any electronic devices? While you might initially welcome the mental reprieve, you will soon find that it makes daily life quite difficult. We tend to store a great deal of important information about ourselves or our businesses on our devices.
It is certainly nice to have this information accessible at any time, but it is important that we protect it. You might think you can simply throw away your technological devices when you're done with them, but your information is still on there and vulnerable. As such, it is important you know these four things about e-waste recycling.
It Follows the Law
If you run a business, you likely already know about the FTC security and privacy laws that protect the confidential information of your consumers. However, remembering the importance of following those laws with diligence is always a good practice, especially when discarding devices that store that information. One of the most vital things for you to know about e-waste recycling is that it must follow these privacy laws.
It Keeps Data Safe
You might think you can do a factory reset on your technological devices and consider all your confidential data safe and inaccessible, but that is not the case. Hackers can still access that information, as it will always exist in some form on your device.
That is why you must ensure you dispose of your technology accurately to keep your data safe. If you are looking for hard drive destruction, work with the trusted security professionals at Intellishred. We will shred and destroy your technological devices in a law-compliant manner.
It's Eco-Friendly
Sustainability is at the forefront of our minds as the issue of garbage becomes a growing concern. Countless landfills hold millions of discarded technological devices that will remain there forever. Recycling is one the most eco-friendly ways to ensure your technological devices do not contribute to those landfills.
It's the Safest Option
When we think about technology, we rarely consider the many components that go into its creation. These devices contain harmful and hazardous materials that can contribute to the already massive amounts of toxic waste on the planet. Recycling your e-waste is a safe option that keeps the toxic components on your devices from harming the environment.