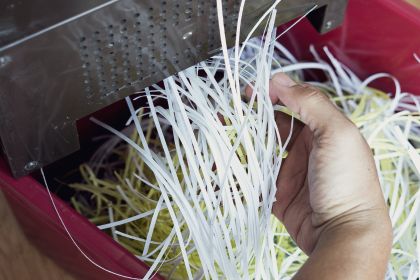 Businesses often work with private information that they must secure against theft or misuse. Taking care of assets before they become a liability ensures they protect data and meet regulatory compliance. Here are five benefits of hiring a professional shredding service.
Fast Process
Things can get complicated for companies that need to shred many assets. Whether it's old electronics or paper documents, shredding items takes time.
If you have a stockpile of assets you need to shred quickly, a professional service can do it much quicker than an in-house solution. Companies concerned with meeting regulatory deadlines or clearing out excess stock can use a professional shredding service to get the job done ASAP.
Efficient Service
Another great thing about hiring a professional shredding service is that the professionals can get things done efficiently. A third-party shredding service allows you to stay productive while dealing with unwanted assets.
Failure to dispose of items completely can result in loss of revenue or damage to an organization's reputation. Professional shredders will ensure all items are disposed of without disrupting operations.
Cost-Effective Disposal
Asset disposal is a huge cost for some businesses. Shredding items according to industry standards requires specialized knowledge and equipment that your organization may not be able to handle.
Hiring a contractor for professional shredding will reduce overhead costs and ensure assets are disposed of correctly the first time. Mobile document shredding services offer a flexible solution that can save money.
Legal Compliance
Companies that work with large volumes of private user data put themselves at risk of liabilities if they don't follow an adequate disposal procedure. Professional shredding services can ensure destruction while documenting every step of the process.
If your organization requires confirmation that assets have been disposed of, a professional shredding service offers certification so you can maintain legal compliance.
Sustainable Practices
Many professional shredding services offer recycling, upcycling, and reselling opportunities. By reducing the amount of waste your organization produces, you can cut pollution while maximizing ROI.
Industrial wiping allows drives and devices to be safely resold without worrying about the data once stored on them. You can build a sustainable pipeline for your organization by reusing or reselling them.
Secure Your Assets
In any industry, digital and physical assets allow businesses to operate effectively. Once they've reached their end of life, it's essential to dispose of them securely so they don't threaten your business, employees, or clients.
Understanding the benefits of hiring a professional shredding service will allow you to safeguard private data against malicious people.