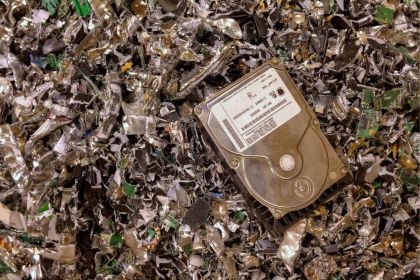 Businesses offer many products that often end up going to waste. Rather than disposing of unwanted items in the trash, it's better to securely destroy them to protect your brand, intellectual property, and financial interests.
There's a lot of insufficient information about product destruction and how it works. Here are five common misconceptions about product destruction.
It's Easy To Do It Yourself
Some business owners might think it's easy to simply dispose of products themselves. While it may be tempting, you'll probably spend more in the long run.
Secure product disposal involves many steps, which can become quite expensive if you don't have the correct pipelines in place. Turning to a secure product disposal company will make it easier to continue day-to-day operations without disruption.
Some Items Can't Be Disposed Of
It's easy to assume that some products can't be dealt with. Hazardous waste, electronics, and intellectual property can be problematic if you don't handle them properly.
Luckily, many secure disposal companies ensure all items are destroyed or refurbished through the proper channels. Whether by burning, shredding, or using some other technique, you can securely dispose of any asset.
It's Not Secure
Businesses must be vigilant when it comes to their assets. Faulty products, discarded storage devices, and old legal documents can present security risks if you do not deal with them properly.
Finding a secure product destruction company that can certify the disposal process can make all the difference. With the right partner, you'll be able to securely manage all your unwanted assets without fear of them getting into the wrong hands.
Items Aren't Fully Destroyed
Another common concern is that the process won't entirely destroy items. If items sent for disposal make it to the outside world, they could cause legal issues for companies.
Secure product disposal companies offer certified destruction, where they document every step of the process. They will provide you with legally compliant documentation highlighting which items were destroyed and what procedures were used.
You Don't Need To Dispose of Old Assets
Some business leaders don't fully understand the importance of product disposal. Unfortunately, keeping your old assets around can be risky for you and your customers.
Disposing of old assets is necessary once you no longer need them. Third parties can easily access information stored on drives or paper, creating unnecessary security threats. Product destruction services are available to ensure this doesn't happen.
Find a Product Destruction Service You Can Depend On
Protecting business assets can be a complicated process. You must keep track of essential items, send them to a destruction service, and ensure all certifications are valid.
Knowing these common misconceptions about product destruction will allow you to find a trustworthy partner so you can do business with peace of mind.