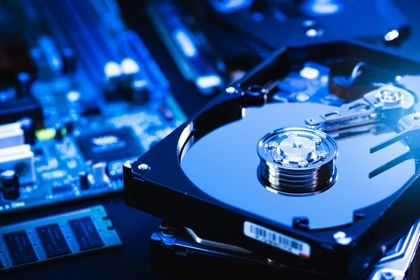 The technology we own won't last forever, no matter how much we wish that weren't true. We'll all face the inevitable need for a new computer. However, you can trust your old computer to store all your information on its hard drive, including confidential information you wouldn't want someone else to find. We have compiled this list of tips for removing a hard drive from a computer.
Backing Up Your Data
Unfortunately, danger is always present when doing any type of work on tech equipment. One of the first things you must do before removing your hard drive is back up the data on your computer to prevent any risk of information loss.
Unplugging Before Accessing the Hardware
This is one of those tips for removing a hard drive from a computer that many forget to do, despite its simplicity. Working on a computer still receiving power can result in dangerous consequences like electrocution.
Preventing Static
You might think that static is harmless, but it can actually cause long-lasting damage to your computer. Make sure to protect yourself from static. To do this, you can wear an anti-static bracelet or touch something metal.
Seeking Professional Help
Depending on your computer type, removing your hard drive might be harder than other models. If you're feeling apprehensive about doing this work yourself, then it's best to leave it to tech professionals. They will know exactly what to do and how to remove your computer's hard drive safely.
Destroying Your Hard Drive
Once you have your hard drive in your hands, you might wonder how you can ensure the information remains confidential. One of the best ways to do this is to destroy the hard drive, but you shouldn't do this yourself.
At Intellishred, we provide hard drive destruction and many other electronic shredding services. If you want to dispose of technological devices like monitors, servers, floppy drives, or data tapes, we can properly destroy them for you.