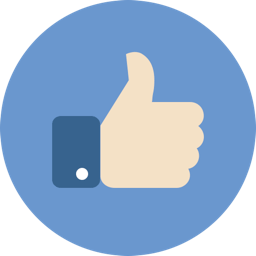 Hard Drive Destruction Service
Once upon a time, documents with vital information could be shredded, and that was it. One could rest easy knowing that their private information would remain safe.
Those days are now over. The digital age has made security a constant battle. Hackers are always on the prowl, and no company is too big for them to attack. While shredding is a wise choice for paper documents, what does one do about hard drives with vital data?
The best solution is to hire a hard drive destruction service. This ensures that not even the greatest hacker can get their hands on a company's vital information. Another plus is that hard drive destruction can take place right in front of one's eyes. The on-site option can give allow a company to rest easy and focus on their work.
A Wipe is Not Enough
Ask the average person about hard drive security, and they will say that a complete wipe is needed. While this does provide some level of security, it is not enough. If the hard drive remains intact, then hackers can find residual data. This is a fact that one cannot ignore. These malicious elements will take any chance they can get to steal vital company data. The damage to a business's reputation and brand in the eyes of the public may never recover.  The best course of action is to employ a destruction service. 
For consumers, the standard hard drive wipe might be fine. But for businesses, this isn't acceptable. A hard drive destruction service done by a professional shredding company is the only solution. Here's a case study that illustrates why this is:
The Blancco Technology Group and Kroll Ontrack did a security study that involved 200 used hard drives and solid state drives. They purchased these used hard drives from Amazon, eBay and Gazelle.com.
36% of the hard drives had residual (left over) data.
Only 10% of these 200 hard drives had secure data erasure done. Secure data erasure requires a special software program.
Deletion attempts were made on 75% of the drives with residual data.
The deletion attempts were largely unsuccessful because common but unreliable methods of data deletion were used.
This potentially could have left much sensitive information available to cyber criminals. A cyber criminal only needs the right software and know-how to access deleted data from a used hard drive.
Peace of Mind
Electronic data security can drive one mad. There are numerous stories of destruction and ruin arising from stolen data. No business can afford for this to happen to them. The simple oversight of not properly disposing of a hard drive can lead to ruin. This infectious fear can distract one from doing great business.
Why waste time and energy worrying about one's electronic data security?
Choosing on-site hard drive destruction can set one's mind at ease. One can watch as their vital information is handled securely. An average business can waste time wallowing in fear. A high-quality business implements intelligent solutions and wastes no time being afraid.
No Stone Unturned
Why not just assign some employees to destroy the hard drives? Make no mistake, it may seem that hard drive destruction is self-explanatory, but that is far from the truth. Few people know to properly dispose of a hard drive. This goes beyond mere breaking and smashing. IntelliShred has a tried and true method of hard drive destruction. This ensures that not a single crucial piece will remain intact.  Electronic data security is not something that any business can cheap out on. One must leave no stone unturned.
So if conventional data removal methods aren't effective, what can you do?
Proper E-waste Solutions
The goal of this post is to show you that there's a 100% reliable and practical method to properly destroy a hard drive or solid state drive.
This is most important for businesses that handle confidential information from customers, including important information like credit card numbers. For this type of business, a hard drive destruction service is necessary.
Properly Upgrading
The challenge that many businesses face is when they have to upgrade their computer systems. They carelessly throw out old hard drives or computers, and this leaves them easily accessible to computer hackers and thieves.
The safest and most practical course of action for a business is to utilize a hard drive destruction service from a professional shredding company. A professional will come to your office and remove the hard drives from the computers for you.
Don't Manually Delete Data
As we mentioned earlier, the most commonly used methods of data removal: manually deleting files, hard drive wiping, formatting, are not effective enough, and a business certainly needs to do better than that. Not just for the sake of the company and the customers, but to also comply with business regulations, a hard drive destruction service is necessary.
Again, manually deleting data doesn't work. It doesn't delete the data from the hard drive; it only hinders the ability of the device to locate the data. However, the actual data is still on the device and it's recoverable.
And when it comes to formatting a drive, results vary because each operating system is different. The "quick format" is also unreliable.
How To Properly Dispose Of Old Hard Drives
When you have a fair number of hard drives to dispose of, a shredding company's hard drive destruction service is the best option.
There are software programs that can do a decent job of erasing data, but this requires some upfront knowledge, and more importantly, a lot of time if you're dealing with several hard drives. Modern hard drives are getting larger and larger, which makes erasure programs take longer as well.
Physically destroying the hard drives is the safest and most practical option. A proper hard drive destruction service will physically destroy the hard drives so that they are nothing more than tiny little bits and pieces of metal. Afterward, you will receive a certificate of destruction showing proof that the hard drives were properly disposed of.
The Hard Drive Destruction Service to Use
IntelliShred offers a hard drive destruction service that is efficient and reliable. No shortcuts are taken to ensure that any given company's electronic data is kept safe and secure. The on-site hard drive destruction service is an intelligent choice for any business that cares about its data security. Reach out for a quote and let go of all worries about secure hard drive destruction.
Contact us today for a shredding quote!