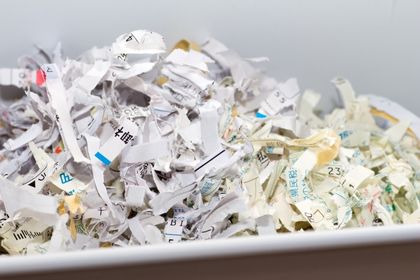 When you own a business, there is nothing more terrifying than the thought of a data breach. When a breach occurs, anyone may have access to personal and private company information that could also affect your consumers. That is why the Federal Trade Commission mandates strict privacy and security laws to protect consumers' personal information. As such, you might ask yourself, does your business require secure document destruction?
Consumer Reports
Are you wondering whether your business will fall under the mandates of privacy and security laws? Those who must comply are businesses that use any type of consumer report. That includes but is not exclusive to automobile dealers, landlords, lenders, and debt collectors. Any business that handles consumer reports or information must comply with the Disposal Rule.
The Disposal Rule
The Disposal Rule is a ruling that states that businesses that obtain consumer information must take considerable measures to dispose of that private information. That standard of proper disposal is flexible, and there are many different methods to choose from.
As such, many businesses will choose to dispose of this information independently. However, that can be risky since failure to destroy consumer documents properly can result in fines from the FTC and security breaches. That is why many businesses will outsource the destruction of their documents to ensure ultimate security.
Document Destruction
You might wonder what it means to dispose of sensitive information properly. While the standards are flexible, the FTC requires that you literally destroy or erase consumer documents, whether on paper or electronic devices. As such, you must do your due diligence to ensure the protection of consumer information, destroying it fully and correctly.
That is why you should work with a trusted organization like ours. At Intellishred, we offer secure shredding services you can rely on. We know how to protect consumer information because we know how to destroy it efficiently. What's more, when you choose Intellishred, you work with a business that is 100 percent eco-friendly, HIPAA compliant, and AAA certified by the NAID.