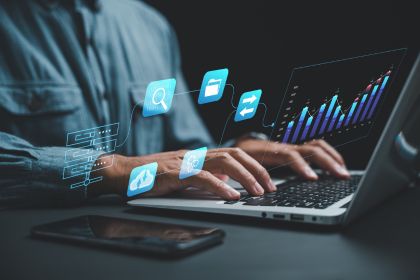 Business owners and managers often leverage vast quantities of data to improve operations. Unfortunately, lost, stolen, or corrupted information can be a considerable risk to the bottom line. Keeping digital assets safe can be challenging if you aren't sure where to start. Here's how cloud storage is impacting business data security.
Limited Access
One significant benefit of using cloud storage for business data is that it requires authorization for access. Most cloud storage providers have reliable credentialing with multi-factor authentication, making it harder for threats to access critical systems.
By limiting access to specific people, cloud storage providers make it easier for businesses to protect data. Intrusion detection systems on the host network can dramatically reduce the attack surface for malicious actors.
Geophysical Redundancy
Cloud storage also has the benefit of geophysical redundancy, which can be a lifesaver when disaster strikes. Business owners should follow the 3-2-1 rule of data backups. This approach consists of three backups, with two onsite and one in the cloud.
Cloud-based backups protect businesses from natural hazards such as fires, earthquakes, and extreme weather. However, owners should store data across multiple geographical locations to reduce the chances of total loss during incidents.
Professional Assisstance
Business owners can benefit from working with professionals who understand cloud storage. These pros have the training to manage significant threats to data.
Professional cloud storage companies often provide ancillary services that safeguard your data. An onsite shredding service can help you maintain privacy and protect your IP from theft. In addition to quality support personnel, this service can significantly impact your ability to manage sensitive data.
Keep Your Data Safe and Secure
Businesspeople need to be aware of various threats when storing data. Malicious actors need a single opportunity to bring your entire operation to a halt. Understanding how cloud storage impacts business data security will allow you to make better decisions when dealing with private information.