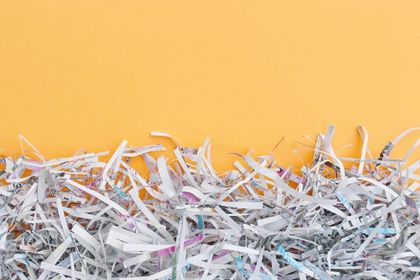 The law requires businesses that work with private user data to take the necessary steps for secure disposal. Paper documents, HDDs, SSDs, and other items used to store information present risks you must take seriously.
Most companies outsource their data disposal to professional shredding services certified to handle vulnerable information. This is how shredding services help prevent identity theft.
Document Disposal
Businesses that use paper documents to keep records and communicate important information should understand the risk of their information getting out. Finding a secure shredding service capable of handling your most important documents is essential for data privacy.
Financial statements, medical records, and legal documents are just a few of the items professional services can deal with. Companies can use strip-cut, micro-cut, and auto-feed shredders to ensure any information in the documents is no longer readable before disposal.
HDD and SSD Wiping
You can obtain vulnerable information from more than just paper documents. Businesses that use computers to store their data should be aware that, even when they delete information, people can still recover it from improperly disposed-of equipment.
Shredding services offer secure wiping and destruction for digitally stored files as well. Degaussing, drilling, crushing, and burning are other methods these services often use to ensure unauthorized parties can't recover data.
Certification Knowledge
Businesses are legally obligated to ensure private user data is appropriately disposed of when getting rid of old documents and electronic equipment. Shredding services that are AAA NAID certified have the necessary knowledge and infrastructure to dispose of all items promptly.
Documentation verifying the use of certified disposal services gives companies peace of mind when dealing with government regulations. If something goes wrong, they won't be liable if they have proof that they went to a certified shredding professional.
Be Proactive To Ensure Maximum Privacy
Digital privacy isn't something to take lightly. Businesses shouldn't wait until something goes wrong to adjust their data destruction practices.
Knowing how shredding services help prevent identity theft will allow you to protect your assets, no matter how many you have.