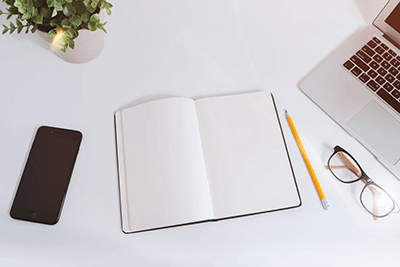 Hiring an on site document destruction service is something you should consider regardless of your industry, company, or organization.
Large databases of paper and electronic files offer many challenges to both your productivity and legal department.
In the following article, we'll be delving into why hiring one on-site makes all the sense in the world. Let's begin!
1. Shredding Is Not Core To Your Business
Onsite paper shredding services have arisen in popularity in recent years. That's partly because many businesses are tired of focusing their energy and efforts on things that are not central to their business.
Think about why you started your company or choose to work and manage people within it. You didn't do it to propagate busywork. You wanted to change your industry and leave an impact on the world. For the vast majority of companies and organizations, shredding documents accomplishes no part of that. However, it remains necessary, and that's where onsite services can be handy.
2. Going Offsite Raises Security Concerns
Trusting bulk document destruction to an offline facility puts your company and its customers at risk. Many documents are innocuous enough, but you're destined to collect a lot of personal information over the years.
If the destruction of said documents is done offsite with zero supervision, you're pretty much trusting the vendor not to lose anything or be negligent with the information. That can be a rather costly move all the way around.
3. Onsite Destruction Guarantees Nothing Is Missed
With an on-site shredding service, you guarantee nothing is missed that will compromise trade secrets, customer information, or other vital details. You can organize the files and oversee their destruction without taking time away from your daily tasks.
It is difficult to have those guarantees when you just have the stuff hauled away to a private facility or landfill. Getting the same peace of mind would require sending a supervisor to oversee the task. That isn't a practical solution when you are trying to maximize your employees' efforts.
4. Shredding Services Eliminate Employee Safety Concerns
An on-site shredding company typically works within its own safety protocols. Any harm or injury that might come from working around dangerous equipment is also insured for your protection.
This is not the case when you take the tasks on yourself. You can either work with very small shredder systems, which takes a lot more time to accomplish, or you have to invest in heavier equipment and facilities to make sure the job is done right. These larger systems require more safety and precautions.
5. They Save Money
Document shredding on-site is a relatively inexpensive service. For every document you shred yourself (or task to your employees), you are essentially paying payroll wages and higher salaries for the task.
As a result, you will save money every time you hire a quality document shredding service to handle the task for you. Since said service doesn't have to haul the materials away, it will limit the amount of labor that can drive your costs through the roof. Just be certain to get a quote ahead of time that entails the full range of the company's services.
6. Bring Convenience
Onsite shredding companies are convenient. They show up with everything they need to do the job. They don't require you to purchase, keep, and maintain the equipment necessary.
One phone call is all it typically takes. You direct them toward the job at hand. Then, they do the rest. The normal workflow of your business goes uninterrupted as the service handles everything else.
7. Services Also Feature Electronic Data Destruction
Some files that you need to destroy will no doubt be electronic. That means hard drives, discs, and other materials that require more than a paper shredder.
Furthermore, it's about destroying the hardware in addition to the software. This isn't as cut-and-dry of a task as it might seem. Entrusting it to a professional service ensures that all data is destroyed and nothing is salvageable and since it all happens within your servers, you have protection from any nefarious activities.
8. They Cut Back On Administrative Gobbledygook
Every time you destroy a paper file, you have to remove staples or paper clips or some other adornment that holds the material together. Furthermore, you find yourself sifting through files, getting sidetracked, and flipping through loose leaf pages.
These administrative processes add nothing to your bottom line. They are gobbledygook of the highest order, and each of your employees should be useful enough to have better things to do. Onsite shredding services do not have that same attachment to old records. They can go about each of these tasks efficiently without falling down any rabbit holes.
9. Shredding Onsite Covers Your Liabilities
You have a legal obligation as a business or organization that stores personal information to protect it from breaches and threats. That ability to live up to your responsibility goes away the moment any of your files leave the facility.
Hiring a service to come in and do it for you will greatly reduce the threat of any data breaches. That can save you a great deal of money in legal fees and payouts as many in high-risk industries like healthcare are finding out.
10. It Is Better For The Environment
Onsite document shredding services worth their salt will honor the environmental obligation they have in handling waste materials. By making sure this is a priority to the service before hiring them, you can rest easy knowing that you have done your part as well.
So, what does environmental responsibility look like if you are a company that deals with any type of records management? In a word, recycling. You make sure all the materials that you've kept do not add to the world's growing trash supply. Instead, you find ways to put them back into use and slow the destruction of our planet's resources.
Peace of Mind Comes With On Site Document Destruction
An on site document destruction service not only will help you manage your files and maximize your employees but it will also help you save money and become a better corporate citizen. Ready to see what it's all about? Contact IntelliShred today for a free quote.