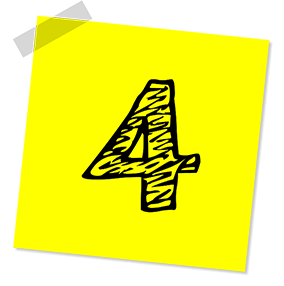 Recall Destruction Services
No matter how large or small, every manufacturer at one time or another is faced with a recalled product. Whether it's a truckload or warehouse full of defective, returned or outdated merchandise, or something that lacked the right specifications. As with the proper disposal of e-waste, it'd be smart to reuse, or recycle the product in some way, however, it may not be possible to send a product to a recycler in every recall situation, because the process is not secure enough to protect your brand.
There are millions of dollars spent every year by manufacturers to protect their brand name and identity. When companies are faced with a product that has been recalled, it's recommended that they involve certified recall destruction services. They can help you avoid the risk of corporate identity theft, or some kind of further injury to your organization's reputation.
Certified recall destruction services are specially equipped to handle the destruction and disposal of recalled products. Their process is securely and efficiently executed and they typically will provide you with a certificate of destruction to be sure all regulations and approved destruction methods were used.
Here are the four most important reasons why recall destruction services are the best option for recalled products:
It will protect your brand.
Protecting your brand involves so much more than copyrights and trademarks. If your company has recalled products that did not meet quality standards, if they are not destroyed, they could end up on the grey market. When grey market products appear for sale, they can mislead your customer, ultimately damaging your reputation. Some specific items that should be destroyed are medical uniforms with embroidered logos, any damaged goods, discontinued products, manufacturing overruns, promotional merchandise, seized counterfeit products, and products with outdated packaging.
It's the best way to limit liability.
It's true that your company could be liable for defective and expired products. Destroying these products helps limit your company's exposure to significant liability. Recalled products which no longer meet regulatory standards or standards of quality should be destroyed. In the U.S., the agencies responsible for overseeing product recalls are the Food and Drug Administration (FDA), the National Highway Transportation Safety Administration (NHTSA) and the Consumer Product Safety Commission (CSPC).
Manufactured products that are most often recalled include:
Cosmetics and Perfumes
Handbags and women's accessories
Media including counterfeit movies and music
Clothing
Shoes
Jewelry
Counterfeit licensed goods from movies or sports leagues
Save proprietary information from getting into the wrong hands.
In this digital age, recalled or obsolete media products need to be destroyed to avoid disclosure of proprietary information or confidential data. Most electronic products contain embedded memory and the information stored there can be easily retrieved with special software. Trade secrets, formulas and prototypes could find their way to your competitor if these digital storage devices are not destroyed.
Achieve compliance with regulations on hazardous waste.
Maintaining compliance is essential for those companies that work with hazardous chemicals or toxic substances. They require their own special handling to protect themselves from the standards and regulations of the EPA. Secretly disposing of blemished, defective or expired products that contain hazardous chemicals could increase the risk of liability. In order to meet state and federal regulations, companies should look for disposal or recall destruction services which offer a certified process and are familiar with hazardous waste and recycling regulations.
These certified recall destruction services will maintain tracking and security throughout the destruction and disposal process. They typically provide photographic or video evidence so can be sure that your disposal is handled in a secure, efficient and environmentally safe way.
IntelliShred has spent two decades helping local businesses handle the destruction and disposal of their recalled products. We take pride in our confidential data destruction and shredding services that we offer. Our commitment to the highest ethical standards and practices, and outstanding, personalized service is unmatched by our competitors. We are members of the National Association for Information Destruction (NAID) and we have consistently achieved AAA Certification – the highest level of security in the shredding industry. Contact us today for more information about our services.