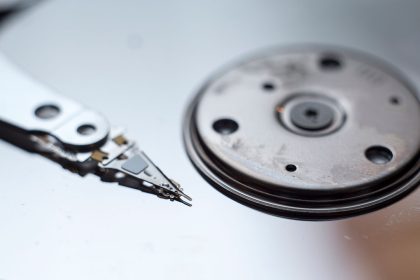 Here at IntelliShred, we know importance of using the best secure hard drive disposal techniques. Almost 60% of used hard drives that are sold online on places like eBay still contain recoverable data from their previous owners. Contrary to popular belief, deleting a file doesn't delete it from your device forever. That file is stored on your hard drive, and it stays there even after it's been deleted from the Recycled Bin.
Businesses that store the confidential or sensitive data of clients, vendors, and employees have an obligation to protect that data. When it comes time to destroy old hard drives, then, it's paramount that you engage in secure hard drive disposal. There may even be federal, state, and local e-waste laws that you're required to comply with. 
Before taking a nail and hammer to your old drives, get some secure hard drive disposal advice here. 
Secure Hard Drive Disposal Starts En Route
Sending your hard drives away to be disposed of is risky. Hard drives are easily stolen from a third party vehicle if it's not properly secured.
That's why the first step in secure hard drive disposal is ensuring safety en route. Pick a third party that provides security personnel for pick up and disposal. You should also inquire as to the alarm and security systems they have in place. 
Don't Forget Anything
The obvious places to look for old hard drives are desktops and laptops. But tablets, smartphones, and even old video game consoles may also have hard drives that are easy to miss.
Not only might you not be aware of all the devices you have that are storing important data, but you also might not know what data is important and what's not. In those cases, you should talk to professionals who know how to dispose of hard drives and who can advise you on what needs to be destroyed.
Ensure Complete Destruction
Paper shredders served their purpose when business was conducted mostly on paper. Indeed, it's relatively easy to shred and destroy paper documents.
The same can't be said for hard drives. The only way to ensure that all the data on a hard drive is unrecoverable is to ensure that it's completely destroyed. That requires professional equipment that destroys all of the mechanisms and electronic components of the drive.
Certification of Secure Hard Drive Disposal
One of the best and easiest ways to be sure that your hard drives have been properly taken care of is to work with a company that provides certification. These certifications assure you that all of the data on the hard drives was properly erased and all the hardware components were completely destroyed. These certifications also come in handy in terms of compliance.
The Pros Know How to Dispose of Hard Drives Best
Secure hard drive disposal serves two purposes. First, it ensures that you're compliant with any local, state, or federal regulations regarding e-waste. Second, it allows you to fulfill your responsibility to clients, vendors, and employees in terms of protecting their sensitive and confidential data.
And while you could attempt to dispose of your hard drives on your own, there are far more reasons to work with the pros.
Contact us today to find out how IntelliShred can help you.