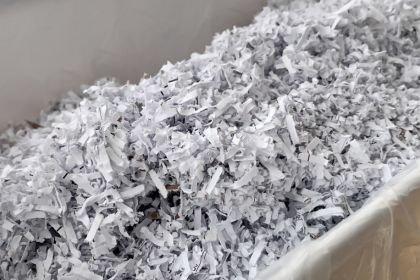 Protecting sensitive information has become more critical than ever with the rise of cybersecurity threats. Whether it's client data or confidential business information, business owners and managers must dispose of it safely to avoid the risks of identity theft and data breaches. That's why secure document destruction is a vital practice for businesses of all sizes. We'll discuss the primary methods of secure document destruction and their pros and cons.
The Benefits of Professional Document Destruction Services
Hiring a professional document destruction service can provide businesses with an extra layer of security. These professional services guarantee all materials are destroyed using secure processes. Then, the service provider will provide documentation proving the destruction. A mobile shredding service makes it easy to discard old documents and digital storage devices without sending them to the service provider, risking a data breach.
Shredding
Shredding is a popular and effective way to dispose of sensitive documents by ripping them into tiny pieces that are challenging or impossible to reconstruct. The two types of shredders include straight-cut and cross-cut models.
Straight-cut shredders cut paper into thin strips, while cross-cut shredders produce much smaller pieces. The latter are more secure because they make it almost impossible to reassemble a document.
Pulping
Pulping involves shredding documents, mixing them with water, and turning them into pulp for recycling. This method is more environmentally friendly than shredding and can be great for companies looking to combine document security with sustainability.
Incineration
Incineration is the process of burning paper and other materials. While it can be highly secure for disposing of sensitive documents, it's crucial to work with an experienced incineration company that can provide a comprehensive security audit and guarantee thorough destruction of all materials.
Digital Destruction
Digital destruction services have become essential for managing confidential information. It involves erasing data from computers, phones, and other electronic devices. Many mobile service providers offer digital destruction services that ensure all data is removed from a device and cannot be recovered.
Choose the Method That Suits Your Business
We can't emphasize the importance of secure document destruction methods enough. Choosing a safe way to dispose of sensitive data is vital for business owners who want to reduce the risks of a data breach and comply with client data protection regulations. These services are all great for secure document destruction. Choose a method that suits your business, and put security protocols in place if necessary to protect your company's sensitive data.