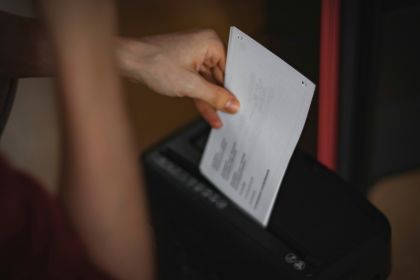 Running a business today requires ongoing attention and knowledge of potential hazards. If malicious actors can access your data, it can negatively impact your company's image and productivity.
Preparing for the most significant threats will ensure operations can continue despite setbacks. These are the most common ways data breaches occur.
1. Unauthorized Access
Criminals are constantly trying to gain access to computer systems through brute force and other intrusion techniques. Dictionary attacks, credential stuffing, and password spraying are typical methods you should be aware of.
Stolen credentials can leave your information vulnerable to malicious actors. Avoiding brute force attacks with encryption, account lockout, and strong firewall policies will keep your data safe.
2. Malware
Another way of stealing data is using malware, specialized software designed to gain access to computer systems and steal credentials. Worms, viruses, trojans, and bots can steal information and deliver it straight to the attacker.
The best way to avoid malware is to use an up-to-date system with the latest security patches. Install a trusted antivirus program and ensure your firewall is active to limit exposure to potentially harmful files.
3. Social Engineering
Social engineering is a common practice that can leave your information in the wrong hands. Malicious actors can employ deception and psychological tricks to get your employees to provide critical information they can then use to get into your systems.
The consequences of a data breach at your company can be severe. Don't let hackers give your company's vital data away in a free-for-all extravaganza. Training employees in common social engineering practices will allow you to protect your most vulnerable information.
4. Discarded Storage Devices
Most modern companies use electronic equipment to store their digital assets on HDDs, SSDs, and flash drives. However, these storage mediums pose a security risk if allowed into the public without proper wiping or shredding.
Deleted information is never truly destroyed from storage devices. Businesses that want to ensure they securely wipe or destroy drives should send them to third-party product destruction services at the end of life.
5. Human Error
No matter how much effort you put into your data protection strategies, they can get derailed by simple mistakes made by individuals within your organization's digital pipeline. Human error can lead to data breaches due to poor system design or file management.
A solid backup and restore strategy is the best way to deal with the potential for human error. If files get lost, damaged, or stolen, they can get quickly recovered.
Keep Your Business Data Safe
In any industry, a business's data is both an asset and a vulnerability that you must protect. Taking the necessary steps to create a data protection strategy will ensure that operations can continue no matter what.
Knowing the most common ways data breaches occur will allow you to plan accordingly and adjust when facing threats.