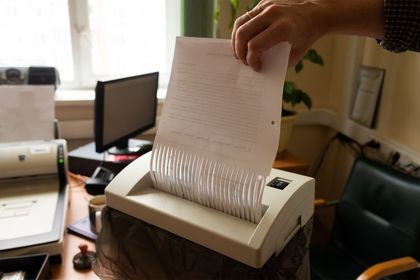 You might wonder what the point is of a shredding company. You can shred documents yourself. It's easier and more cost-effective, right? However, thinking like this could potentially land you in a world of trouble.
That's because your documents contain sensitive information under the protection of various laws and regulations that the Federal Trade Commission sets. As such, you need to know more about document shredding and why it's crucial for your business.
Protects Consumers
It's common for businesses to obtain information about their consumers that's confidential. Such businesses much protect that information to ensure their customers' safety. It seems we're always hearing about a recent data breach from a widely-know company.
As such, there's a growing distrust in consumers to put their private information in the hands of a business. When you implement a shredding policy to keep confidential data safe, your customers feel more trusting of your business.
Protects Trade Information
It's no secret that every business has its own intellectual property and trade information it prefers to keep top secret. Even when your business no longer utilizes certain confidential information, you likely still don't want anyone outside of the company accessing it. Properly disposing of your documents and technologies is essential for maintaining your business secrets and intellectual property. A document shredding business will dispose of your information in a way that makes it completely illegible and inaccessible to anyone.
Protects Your Business
One of the most significant reasons why document shredding is crucial for your business is that it protects it from liability. Some of the information you obtain, such as data relating to your consumers, falls under the protection of rules that the Federal Trade Commission has put in place.
For instance, the Disposal Rule dictates that businesses must dispose of consumer information appropriately. So many rely on shredding companies to take those proper measures. We are one of those companies you can trust. At Intellishred, we take your sensitive information seriously and follow all rules and regulations for disposal. We even provide mobile document shredding services to make the process easier for you.