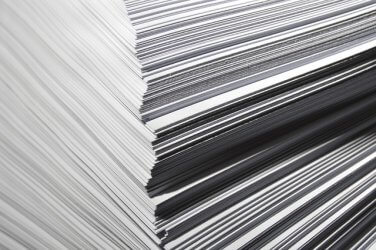 High Volume Shredding
The Fair and Accurate Credit Transactions Act (FACTA) of 1995 changed how businesses discard paper goods. Companies are now responsible for selecting an employee to discard thrown away business documents.
Now, if you're thinking about high volume shredding, then you're probably a medium to large sized business. With this kind of business, there are many forms filled with company secrets, and customer data, which all must be kept safe. Without a proper shredding schedule, it can be difficult to keep track of all these different documents. The possibility of in house leaks also becomes higher.
However, with a high volume shredding schedule, you'll reap the following benefits:
efficiency
more storage space
more room for new office equipment
How Does A High Volume Shredding Service Work?
With a high volume shredding service from a mobile shredding company, it will happen like this:
Huge folders of paper will be tossed into the truck, and they will get shredded in seconds. No need to worry about removing staples, paper clips or bindings.
You can set a daily, weekly, or monthly schedule for shredding.
You'll be provided with a certificate of destruction, which you may need for audit purposes.
The shredding laws can be complex, so having a professional shredding service back you up makes it simpler.
Why Do I need a Document Shredding Company?
Here are 5 reasons why hiring a high volume shredding company is a good idea:
With the sheer amount of high volume shredding many businesses require, a store bought shredder just won't keep up with demand.
Assigning an employee to shred documents isn't a good idea. Even if you paid that employee minimum wage, you'd still be paying more than what you would be paying a shredding company. Besides that, why waste your employee's time shredding papers? Time is money, so don't waste it. Shredding machines also require repairs, especially if you're doing high volume shredding.
According to the FTC safeguards rule of the GLB Act: private data must be monitored for destruction. A mobile shredding service provides an observation screen where you can watch the shredding while it happens.
Non compliance with state laws can lead up to $1,000 fines; violation of federal laws could lead up to fines of $2,500.
Finally, it's the ethical thing to do. Stolen information hurts your customers and your business's PR.
Corporate dumpster divers have cost companies millions of dollars. Don't become another victim – schedule high volume shredding with us today.