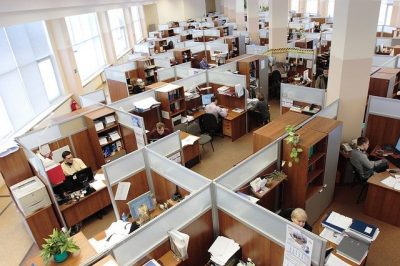 Can you shred? If you're picturing documents and not a ski slope, we're on the same page.
Do you want to shred? Do you consider feeding the shredder an effective use of company time? Most people aren't thrilled about the prospect of shredding documents themselves.
Who in your office is jumping up and down to deliver documents and data to the shred site? Those wanting to leave the office early may take advantage of the opportunity. But who should you trust to deliver such important and sensitive information? Navigating the world of document shredding and data destruction can be confusing.
Just because a company offers the service you need doesn't mean it's best for you. You need to be able to trust a document shredding service is one of integrity. The office shredding service you select needs to offer quality service.
There are many good reasons to outsource your home and office shredding services. Let's explore some of the important facts to consider when deciding which office shredding service is best for you.
Security
Identity theft and data breaches are real threats to any business. In fact, businesses around the world lose $3 trillion to fraud annually.
Shredding documents yourself doesn't always prevent fraud from happening. Because noncommercial shredders are slower, documents often pile up before they're shredded. This leaves sensitive information vulnerable and unsecured. When you shred documents yourself, you need to properly dispose of shredded material. Most cities will not accept shredded paper in recycling bins. Most shredded paper ends up in the garbage.
What do you do with your garbage? Leave it out on the curb or in the dumpster until it's emptied. This, again, leaves it vulnerable to identity thieves.
Save Time
Shredders sold at office supply stores have many limitations. Even if they claim to shred staples or paper clips, it's often too much for them to handle. Think of how many office documents you have in a single day. Will a shredder that can handle under 10 at a time be able to handle that?
Do you really want to employ a person to shred documents for you all day? If you don't have an employee to shred, you will end up doing the job yourself.  Your company's time is much too important to spend hours document shredding.
What about non-paper items? Document shredders won't take care of hard drives or computers. Selecting a company that will shred documents and dispose of other items will save you trips to multiple locations.
Save Money
Office shredding services do charge a fee. However, consider the cost of in-house office document shredding. First, you need to invest in a shredding machine with enough features to meet your company's needs. This new machine will also need maintenance and repair periodically.
As mentioned above, either you or an office employee will need to take the time to shred documents. It will likely take several hours per week if not per day depending on how much office document shredding needs to be done.
How much are your employees paid per hour? Now add up the cost of the machine itself plus the operator cost. Once you've done the math it's clear, in-house shredding is much more expensive than hiring a service.
Less Hassle
What happens when your designated office shredder is sick or on vacation? You'll need to pull another employee away from their job to complete the task. If the shredder breaks, you'll need it fixed. What to do with the materials that need shredding in the meantime?
Once the shredded material piles up, you need to dispose of them properly. This usually means an extra trip to the shredding location. There's a lot of hassle that comes with making sure document shredding is completed at your office. One smart initiative to start is a paper shredding business plan. This will let your employees and coworkers do the jobs you hired them to do, and let the office shredding service do the job they love to do.
Stay Compliant
Are you aware of government regulations regarding client/patient/employee information? Since 1995, the US government has passed several laws requiring the keeping and disposing of information.
By hiring an office shredding service, you're letting the professionals handle proper disposal so you can focus on your business. Any document shredding service you hire should have a NAID AAA certification.
How An Office Shredding Service Works
Office shredding services have become increasingly popular as businesses realize their value. These services work by collecting your office's sensitive materials in a designated bin.
However, not every document shredding service offers what your business needs. Let's explore some of the different benefits offered by office shredding services.
Not Just for Paper
Office shredding services do so much more than shred paper. Many also have the ability to destroy non-paper items. To stay compliant, it's important to destroy any hard drives, flash drives, monitors, x-ray films, CDs, disks, computers, and more.
Businesses that hold on to sensitive information in electronic or paper form may breaking the law. Operating outside of government regulation could result in lawsuits, fees, and even business closure.
On-Site Shredding/Destruction
On-site shredding brings the shredding to you. Professional shredding services arrive with specialized equipment.  Your shredding service provider should offer a transparent process. This means you will be able to view your items from the time they're picked up to after they are destroyed.
Your business will enjoy many benefits from using an on-site shredding service. Hauling your company's documents and other materials can be a pain. On-site shredding allows you to see the job is done right. Following sensitive information out the door and through the shredder offers you peace of mind.
Why Not Drop It Off?
Some professional office shredding services require customers to drop off their materials. While it may not seem like a big deal, there are several major drawbacks to this method.
Stay Safe
Part of the reason for using an office shredding service is the convenience. Bringing your documents to a shredder can be almost as much hassle and wasted time as doing the job yourself.
Transporting your own sensitive material can also be dangerous. What if those documents are left in a vehicle or taken home by mistake? The consequences could be catastrophic.
Prevent Fraud and Temptation
While nobody likes to think about office fraud, it does happen. Employee theft costs businesses $50 million annually. Theft of that magnitude isn't all stolen pens and thumbtacks.
Asking an employee to drop off sensitive material puts both of you at risk. The employee could be tempted to take home that flash drive or hard drive for personal use. A seemingly innocent act can result in a data breach or identity theft.
Placing the transport task on an employee also puts the company in a vulnerable position. If you are falsely accused and only one employee witnessed the transport process to the shredder, you could face legal action. Worse, your employee could lose their job by simply being a transport person. If they ran the errand alone, there's no alibi to verify documents and materials made it from A to B.
Scheduled Shredding
Office shredding services should make your life easier. Consider selecting a service that will come to you when it works in your schedule.
By setting a recurring schedule with your office shredding service, you'll be prepared for their arrival. Your workday is busy, you don't have time to sit around and wait for someone to show up sometime within an eight-hour window.
Scheduling times with your office shredding service helps keep your business compliant as well. Some regulations require documents and/or data to be discarded in a certain time frame.
Documentation of the shredding service's arrival and completed jobs protect your business. In the unlikely event of a lawsuit or accusation, you can prove you are following document and data destruction compliance practices.
The One-Time Purge
What if your business doesn't have a great need for regularly scheduled shredding or data destruction? You can schedule a one-time purge of all documents and data.
A NAID certified office shredding service can come to your business once a week, month, or year.
This may be especially helpful if you don't have a lot of sensitive information. Some businesses need to store documents and data to stay compliant with laws and regulations. In these cases, a one-time shredding and data destruction is an excellent solution.
The Proof Is in the Certificate
Any professional document shredding service should give you a Certificate of Destruction. This states that your documents and/or data have been destroyed. They are considered 100% irrecoverable.
Any company can sign a piece of paper claiming they have destroyed your documents. This is may not be considered a legitimate Certificate of Destruction.
A NAID AAA certified office shredding service will issue a Certificate of Destruction as a standard practice. Services that are not NAID certified shouldn't be trusted to issue a legitimate Certificate of Destruction.
NAID has a strict code of ethics. NAID certified office shredding services should adhere to these same standards. A Certificate of Destruction from a NAID certified company is solid proof you're shredding the right way.
Make Sure It's Green
Disposing of shredded documents doesn't seem too complicated. But what about other items such as returned merchandise, technology, or devices you don't need? Each city has different regulations for the disposal of electronics and other uncommon items. Many landfills won't accept electronics. If they do, they'll likely set a limit on how many you can drop off.
Office shredding services are able to dispose of all materials in an environmentally friendly manner. Make sure whomever you decide to partner with is green. You can ask about their disposal practices if you're uncertain.
As a business owner, you can feel good about choosing an environmentally conscious service. This also takes the burden of finding many different product disposal regulations off of you.
Which Office Shredding Service Is Best?
As with most services, you have options. Before you select an office shredding service, ask yourself the following questions.
Are they NAID AAA certified?
Do they provide a Certificate of Destruction?
Will they come to your location?
Are they environmentally conscious?
Do they allow you to view the entire shredding process?
Will they destroy other things besides paper? If so, what?
Are they knowledgeable about current data laws?
Asking the right questions to an office document shredding service is important. After all, you're entrusting them with sensitive information.
If the company seems annoyed or put off by your questions, they may not be the right fit for you.
Ask For Testimonials
If you're still not sure who to select for shredding office documents, ask the company to help. Request testimonials from others who have used their document shredding service.
Ask your colleagues who they use for document shredding. Those with similar businesses are a great resource. Find out what they like (or don't like) about their document shredding service.
Choose The Office Shredding Service That Fits
The people at IntelliShred are here to answer those questions for you. We are more than just an office shredding service. We will dispose of almost any office material in an environmentally friendly way.
Unlike some other big-name companies, we come to your location. We invite you to watch the entire shredding process from A to Z. At the end, we'll provide you with a Certificate of Destruction. We want to leave you with the peace of mind provided by a job well done.
Set up recurring visits or a one-time purge. We will work with your schedule. If we aren't on time, your office document shredding service is free! Read our client testimonials, check out our website, or give us a call today at 1-866-747-3360. We look forward to working with you.