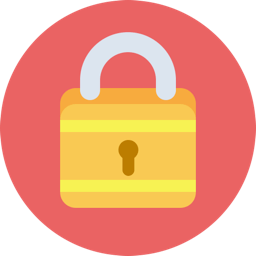 It's common these days for businesses to outsource their marketing, accounting, IT, manufacturing, and more. Yet, so many organizations are still trying to dispose of their paper documents on their own.
Cybercrime has become one of the largest concerns for business owners today, and data shredding services can help ease these concerns. Reports state that in about 5 years, cybercrime could cost companies about $6 trillion worth of annual damages. These damages would not only impact companies, but could also extend to government agencies, nonprofits and private citizens.
Examples of the damages include, destruction or theft of money, intellectual property, personal or financial data by hackers. Then there are the other types of damages like loss of employee productivity, embezzlement, fraud, forensic investigations or other restoration efforts.
It's apparent that a significant portion of cybercrime is not always calculated properly due to unreported crimes, but there are have been recent successes of law enforcement against criminal organizations worldwide.
Read on to learn why data shredding services are the answer you've been looking for
Protection Against Theft
Theft of sensitive information is on the rise. Whenever you have any documents in physical format, you are at risk. Those documents in recycling bins, filing folders, and on people's desks could get into the wrong hands. Even hard copies of phone messages, quick notes, and other items that seem innocuous could combine together for someone to use it for dishonest purposes.
Most identity theft and fraud can be tied to paper. In fact, 1 in 5 data breaches involves paper records. Remember that it is not just you but your clients and customers that are at risk of being compromised. This is one of the most important reasons why you need data shredding services. Recycling or using personal shredders is not secure enough for your data.
Professional document destruction is vital for secure documents.
Compliance
Another reason why on-site shredding is not the best solution is due to compliance. Professional shredding of secure documents ensures that your organization complies with the State and Federal regulations such as the Fair and Accurate Credit Transactions Act.
Using small, strip-cut shredders for documents does not protect you against possible legal action. When you use a secure shredding provider, your records follow a rigid chain of custody and will even provide you with a certificate of destruction.
A secure shredding service enables your business to comply with state and federal laws as well as reduce the chance of litigation.
Employee and Customer Trust
Your employees provide you with much of their personal information such as their full name, address, banking information, and so on. It is your responsibility as an employer to prevent identity theft as best you can.
A secure shredding service protects your personnel records and files. This will give employees peace of mind. They will also know that you value them and their safety and will trust you.
The same is true of your business partners and customers. Organizations you do business with want to feel secure knowing that their customer lists, marketing plans, financial information, and so on are not going to end up in the hands of their competitors.
Environmentally Friendly
In the United States, each individual produces just under five pounds of paper-related garbage every day. Yes, in a single day! This waste moves into landfills where it piles up over time, leading to the need for more and more landfills.
You might assume that recycling and shredding are equally beneficial for our environment. But that is not the case. Not all paper put into a blue bin actually gets recycled. With professional shredding, all that paper will be either composted to provide nutrients for soil or recycled into more paper. We all must do our part to help protect the planet.
Productivity
If you've ever used a personal shredder, you know how tedious and time-consuming it can be. Some small units only can shred a page or two at a time. If your employees have to shred their own documents, that keeps them from performing their regular duties.
Outsourcing this task is more secure, effective and allows your team to get back to doing what they do best. A rise in productivity is the outcome.
Data Shredding Services
With the large quantity of confidential information stolen, it can be challenging to protect your employees and customers. Don't compromise your security by not utilizing data shredding services for your business.
IntelliShred has the equipment, tools and staff available to meet your legal paper shredding, hard drive shredding and disposal needs. With over 30 years of experience within the industry, our team can help you maintain compliance with privacy regulations and ensure your confidentiality is secured.
Contact us today to schedule an appointment so we can assess what type of data shredding services your company can benefit from.
Sources: Report by Cybersecurity Ventures/The Herjavec Group