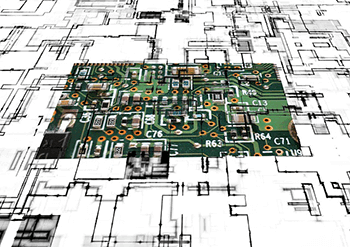 E-Waste Destruction
In today's corporate environment, we tend to push for better technology faster than we often need it. Through computers, tablets, cell phones or other electronic devices, we have always produced electronic waste. This constant accumulation of e-waste is difficult to ignore and it's becoming yet another threat to our environment, negatively impacting the earth's ecological systems.
Today there are more electronics getting tossed in the trash instead of being shredded or destroyed. In 2014, people threw away 42 million tons of e-waste (over 84 billion pounds). Global E-waste will soon weigh just as much as eight of the pyramids in Egypt, according to the UN's University Global E-waste Monitor. If not disposed of properly, E-waste will bring a variety of hazardous materials like lead, mercury, silver and other toxins which can pollute the soil and our supply of drinking water.
The UN's E-waste Monitor predicts that by the end of this year, the amount of e-waste generated globally will hit 50 million tons. This E-waste includes mobile phones, calculators and laptops, as well as other electronic devices like Fitbits, and even pieces of larger equipment like washing machines, clothes dryers and, solar panels. Given that computer microchips double in capacity roughly every two years, they are also likely to be found amongst the rubble.
Because of its negative impact on the ecosystem, the increase in E-waste cannot be ignored. The right way to stop e-waste from accumulating is to reduce, reuse, recycle or destroy it. Companies and consumers can easily eliminate E-waste by destroying it through a shredding and e-waste destruction service.
Recycling electronic waste requires a professional contractor with the ability to collect, sort, dismantle, and extract recyclable materials and precious metals from a whole range of devices, while also separating out non-recyclable and hazardous waste. E-waste destruction should be handled by a service provider with access to the proper disposal process. For compliance purposes, you must ensure that the vendor you choose to hire meets all federal, state and local regulations for proper E-waste destruction.
We take pride that the industrial destruction services we offer at IntelliShred help to save the environment from the effects of E-waste. We have state of the art, mobile shredding and destruction equipment on our trucks and they can handle whatever electronics you need to destroy.
We can recycle the following electronic products:
Computers, Monitors, Printers, Keyboards
Hard drives
Servers
We will safely destroy the following electronic material:
Flash drives, Floppy drives
CD's and DVD's
Video Cassettes
Microfilm, Microfiche and Data Tapes
X-ray Films
We will work with you to efficiently shred and destroy your E-waste right in front of your eyes. Contact us today for more information on our services and find out more about e-waste destruction.