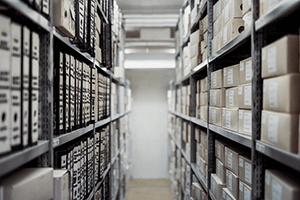 Industrial Shredding Services
Businesses today face an increased risk of data breach. The most common reason for data breach is improper disposal of confidential documents and records.
There are many shredding laws that ensure the safety of proprietary and confidential information. Businesses will have to maintain an extra layer of security to ensure customers and employees are protected.
Shredding is one of the most effective and smart document-destruction processes. The document destruction is done on-site. This saves you the trouble of having to move the documents to the shredding service site.
All companies need to secure their information. This ensures compliance with specific regulations. All confidential business information that is outdated should be destroyed with industrial shredding services.
Minimize Risk of Unauthorized Access
The disposal process of confidential documents and reports starts with the security containers. This minimizes the risk of unauthorized access to any documents.
The on-site document shredding ensures that the sensitive documents are shredded and destroyed on the spot. The strict process that is followed ensures that the information is irrecoverable. This gives business owners complete peace of mind.
Regularly Scheduled Paper Shredding Service
Information breach can cost businesses more than lost revenue, customers, and fines. It can cost them their reputation. If confidential information is not handled properly, it can get into wrong hands. This can be disastrous for your company.
If your company handles tons of paper each month, you can schedule a regular paper shredding service. This ensures that all paper documents are destroyed and recycled in a safe and secure manner.
The regular service can be scheduled daily, weekly, monthly or quarterly, depending on the needs of your business.
On-Demand Shredding Service
If your business premises are overflowing with documents (financial records, personnel records), it can pose a risk to your business. Remove the risk by using industrial shredding services to get rid of all confidential information in a secure manner.
Companies can accumulate a lot of paper within a short time. They are not allowed to dump or throw away the documents as it will be a violation of the data protection laws. Using a certified document destruction service is a smart way to deal with the clutter of paper. Start protecting your company by using reputed industrial shredding services.
Businesses that deal with a sudden inflow of documents or companies with less frequent shredding needs can avail on demand shredding service. A wide range of industrial shredding services are available to meet the specific requirements of your business.
Certificate of Destruction
After every scheduled or unscheduled paper shredding service, a certificate of destruction is provided. This confirms that all documents are securely destroyed.
The certificate of destruction is the audit trail that demonstrates that the confidential information is not at risk. It also ensures that your company is compliant with the data protection laws.
Cost Effective and Safe
It's cost-effective to shred business documents to protect your company from any kind of data breach. The simple process not just protects your company but your customers and employees too.
Shredding and recycling the paper also contributes to a healthy environment. Avoid shredding important documents using the office shredder. This is risky as criminals will be able to gain access to important information.
IntelliShred provides industrial shredding services to all types of companies and industries. It is capable of handling tons of papers. After the shredding is complete, a certificate of destruction is provided. This is proof that the entire process is completed in a safe and secure manner.
The shredding is done on-site in front of the clients. The destruction and recycle process is done without compromising on the confidentiality of the documents. This can give you complete peace of mind.