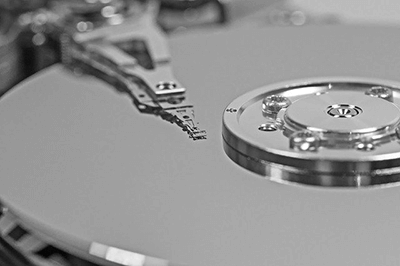 To make sure that your business complies with regulations on data protection, you must destroy not only your confidential paper material but also relevant electronic data storage devices. The cost of data loss or a security breach can be far higher than the cost of destroying hard drives. We recommend that your primary concern be the reliability, safety, and security offered by the hard drive destruction.
At IntelliShred, we are experts in document shredding and e-waste disposal. The destruction of e-waste takes place in our state-of-the art shredding trucks at your location. This ensures your data is irrecoverable forever. It's not enough to wipe hard drives or delete files. Similar to documents (see our previous blog on a shred all policy) hard drives must be physically destroyed to render the data irrecoverable.
Hard drives can potentially contain vast amounts of confidential, sensitive data. They have incredible storage capacities and don't take up much physical space. The loss or theft of a hard drive may be a relatively simple affair but the consequences can be disastrous. This is why it's essential to use a professional firm that can:
keep track of your hard drives
ensure they are physically destroyed, and
provide you with certification to demonstrate to you and your clients that you have taken care of confidential information in line with government regulations.
Hard drive shredding ensures that your sensitive or confidential data is destroyed. This protects your business and your clients. And it can ensure that you are compliant with data protection legislation. By having a clear data shredding policy, your clients can trust you with their information and will be more likely to do business with you.
At IntelliShred, we offer state-of-the art, high-quality e-waste services. We have the proper equipment, practices, training, and dedication to securely destroy your hard drives, CDs and DVDs, microfilm, microfiche, x-ray film, floppy drives, and video cassettes. We will also recycle computers, monitors, and many other electronic devices once the data storage elements are destroyed.
Hard Drive Shredding Cost
The cost of fallout from not shredding hard drives can be far higher than what hard drive shredding costs. It's harder to recover lost reputation than it is to recover data from a hard drive, so make sure that you hire a reliable firm to shred your hard drives, not necessarily, the cheapest.
Our staff is trained, courteous, professional, and reliable, so you can trust us with all of your document shredding and hard drive destruction needs. Get in touch with us to learn more about what our hard drive shredding costs. We look forward to hearing from you and helping you secure your business with 100% successful hard drive shredding and other services available as and when you need them.