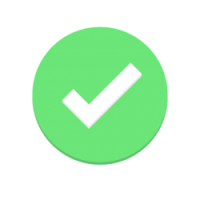 HIPAA Shredding
HIPAA (Health Insurance Portability and Accountability Act of 1996) is United States legislation that provides data privacy and security provisions for safeguarding medical information. HIPAA compliant shredding is vitally important for your business. This is for the following two reasons:
You must release and destroy documents so that they are not found by others.
So that privacy rules are not broken. Your business must remain in compliance with HIPAA when your records no longer need to be kept in your office.
You can hire IntelliShred to do this right away (along with following FACTA shredding standards), and we will handle everything. From that big box sitting in the back of your office, to the select files you have pulled out to be destroyed this week.
The Process
Step 1
HIPAA shredding begins with a record of all the files that you plan to release, and they will taken by one of our drivers who will shred them in our truck, on-site, at your location. The documents will be destroyed on equipment utilizing high-security shear shredding.  Your documents will shredded in a way that will make it impossible to piece together or recover.
You must hire a professional shredding company to help you with HIPAA shredding because they are certified to do this work.
Step 2
Schedule your appointment for the shredding when ready. You can also have a regular service program, where we provide you a container and service it on a regularly scheduled basis.
Step 3
Our truck will drive off with your documents, and they are certified safe until they are destroyed.
You may show a record of all the shredded documents that you have disposed of, and IntelliShred will stand behind you if you are ever questioned.
Step 4
Ensure that you have record of all the disposal appointments you have kept. Doing this, you'll have the assurance that you will remain in compliance with HIPAA regardless of the number of documents you have or their sensitivity. Your clients and/or patients will be protected from any intrusion into their lives and personal history.
Step 5
Contact IntelliShred today to ensure that your document shredding is done at the appropriate time and in the appropriate way. Your documents will be destroyed according to what HIPAA shredding requires, and you will always do this within the bounds of the federal laws governing patient and client privacy.