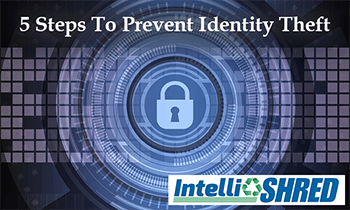 As a small business owner, you know the importance of maintaining customer confidentiality. If you don't, the consequences can be serious. You could lose customers or even face a lawsuit.
Identity theft and business trade secret theft are also very real problems. You must protect your business and customer data from unauthorized access. Most businesses prioritize shredding personal information, either in-house or with a shredding company.
If you need professional help shredding business documents, consider services in your area. Here is why you should invest in local document shredding services.
The Trouble With Shredding Old Papers Yourself
Many small businesses shred documents with the types of shredders that are readily available from big box retailers. They're called ribbon shredders, because they cut papers into thin ribbons. Unfortunately, ribbon shredders are one of the worst document shredding tools available. Shredded ribbons are easy to sort and put back together, so anyone with enough patience could eventually read the shredded content.
Cross-cut shredders do a better job of breaking the paper into tiny pieces, but cost a bit more than ribbon shredders. The New York Times did a comparison of some of the top home office shredders, and their number one pick costs over $100. The main drawback of these kinds of desktop shredders is that they cannot handle lots of volume. They tend to overheat, burn out, and jam frequently. Ribbon shredders may require frequent replacement.
For a busy company, small shredders may just not be practical or reliable enough. Each shredder that has to be replaced means that you have to pay more for the cost of shredding your old paperwork. If you choose to do your own shredding, another drawback is the time drain. Someone will have to collect the paper and run it through the machine. Then they will need to empty the shredders and dispose of the shredded paper. This is all time that could be spent on sales, customer service, design, or some other more profitable activity.
Another problem is liability. Doing all your shredding in-house means that paper can accumulate until someone has the time to shred it. This can be dangerous because the longer your keep it around, the more likely it is that a snoopy person could find it and read it. The possibility of human error is also something to think about. Does your insurance cover this kind of mistake, or would it be better to get old paperwork off the premises as soon as possible? Most businesses prefer to get rid of their old documents as soon as they can.
Shredding Documents Help Prevent Identity Theft
Protecting confidential information can be one of the biggest challenges for companies today. Every size company – from small mom-and-pop businesses to large corporations, consistently face the threat identity theft. It's been estimated that about 9 million people have had their identities stolen each year. Drained accounts, damaged credit, information about medical treatments – paper documents, information storage devices and files are at risk, so it's necessary to put the right security measures in place.
Having a written identity theft program is essential for every company. In fact, the FTC's Red Flags Rule requires many businesses and organizations to implement a written identity theft prevention program. The whole idea behind it is to help detect the "red flags" of identity theft in their day-to-day operations, take steps to prevent the crime, and mitigate its damage. This type of safety net can help businesses spot suspicious patterns and prevent the costly consequences of identity theft.
Reduce the amount of confidential information you store.


It's essential for your business to store confidential information, but if you maintain too much of it, it's easier for criminals to steal. You should try to only store information that's absolutely necessary to conduct business. If it's possible to maintain your operations without storing all kinds of data, it may save you from higher risk of theft.

Be sure that your company has a data destruction policy.


The easiest way to increase identity theft protection is to eliminate confidential information that's no longer relevant. This not only includes shredding paper documents, it also includes the destruction of computer equipment, hard drives and data storage solutions. Simply sending old equipment out to the landfill is a big mistake, this is where local document shredding services come in.

Protect all of your paper documents.


It's critical to keep any time-sensitive printed information under lock and key to prevent unauthorized access. It's wise to only allow the most trusted employees to have access to these documents and storing them in a secure location, such as a safe. Once documents are no longer relevant, call up your local document shredding services. There should never be a chance that employees leave important documents out in the open unattended.

Use firewalls and anti-virus software on all computer systems.

Digital fraud is also a serious issue, so you should make sure all of your computer systems have the appropriate level of protection. A firewall, anti-virus and anti-malware technology is all highly recommended. It's also crucial that your employees are given a comprehensive security awareness training, so they are equipped with the skills to protect against a variety of threats. The training should include information on the malware, ransomware, and Trojan horses.

Use an on-site shredding and destruction service.


Local document shredding services can save you money and provide you with confirmation that your confidential information has been destroyed properly. Professional shredding companies provide a Certificate of Destruction, which offers documentation of each shred and protects your business in the event of an audit or lawsuit. Think about the amount of time an employee could spend on shredding with a small office shredder – you can't ignore that precious time and wages will be wasted. Plus, the depreciation and maintenance of the office shredder could cost even more over time as hiring a shredding service. Good local document shredding services shred more than paper, they have the ability to handle destruction of other information storage devices.
If your confidential data gets into the wrong hands, your company, employees and clients could be exposed to information fraud and identity theft. In turn, your business could be subject to severe penalties, fines, bad PR, and lost business because you did not remain compliant with current laws governing information.
How Local Document Shredding Services Can Make Your Life Easier
Many businesses dedicate a portion of their budget to document shredding. Outsourcing this important security step saves time, and is surprisingly affordable.
According to Thumbtack.com, document shredding services cost anywhere from under $50 for small jobs, to over $1500 for high volume or subscription services. It's possible to find an option that works for every sized business or paper volume to be shredded.
Conveniently, most shredding companies will come to your office and shred your documents on site.
Let Us Take Care of Your Shredding Needs
If you are looking for a solution to your document shredding needs, we're here to help. Browse our website for more details about our services, read client testimonials, and request a free quote!
At IntelliShred, our team is made up of experienced information security technicians that can help your organization stay compliant with the ever-changing federal and state information destruction laws. Contact us today so we can help you manage your local document shredding and avoid the risks of identity theft.