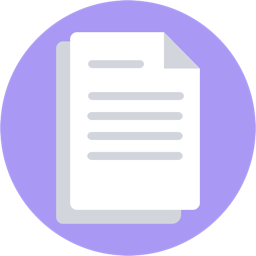 Middlesex County Shredding
Why is onsite document shredding so great?
You might be thinking that you can make do with a standard paper shredder. However, standard paper shredders really aren't in the same league as professional industrial machines.  Our onsite Middlesex County shredding services at IntelliShred are at least twice as fast and twice as effective as a standard shredder.
First, your documents will be shredded into long strips, similar to a standard paper shredder – and then those strips will be shredded a second time, until those strips are nothing more than confetti. Now, you get the picture. Onsite document shredding is very effective.
But what other reasons would you decide to go for our Middlesex County paper shredding service?
In-House Leaks
If your company works with sensitive documents, then you have to consider the possibility of in-house leaks.
Ideally, you'd want the least valuable employees handling the mundane task of document shredding. However, if these are sensitive documents, then the risk is even greater that these employees might misuse them.
Time Is Money
Paper shredding large numbers of documents can take hours. Unfortunately, it has to be done.
Even if you have your most trusted and valuable people handle these sensitive documents, you'll still be wasting several hours of valuable human capital.
Think about how much paperwork you have to shred on your own. Is it worth spending hours on this task, especially on a regular basis?
Credibility
If you're in the business of handling valuable information from clients, then they will want to know that their information is safe in your hands. They will think twice about doing business with you based on the level of security you provide. If you can show them that you send their documents to a professional onsite document shredding company, then their worries will be lessened.
Liability
And speaking of your clients – if your company shreds your clients' documents, then all the liability is on you. If your employees misuse your clients' information, your company could be the target of a lawsuit. However, when you hire an onsite document shredding company, more of the liability burden is shifted on us.
Conclusion
There are several options for document disposal, but all of them involve some degree of risk, or significant expenditure of time, not all shredding solutions are the same. With an onsite document shredding company however, both risk and time investments are greatly reduced.
Besides these benefits, utilizing our Middlesex County shredding services will give your company more credibility, which could be the deciding factor for getting hired by a new potential client.