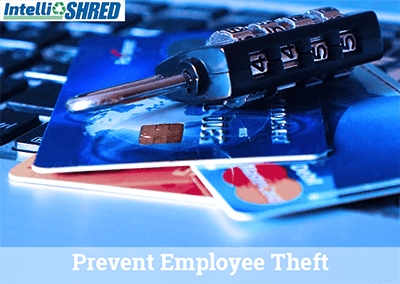 Prevent Employee Theft
In this volatile work environment, employee theft can cost companies and organizations millions of dollars. The hiring process is challenging, but even when good talent is discovered, companies could still find themselves at an extremely high risk if they don't put proper protections in place.
Aside from the financial impact, there are other ways in which fraud or theft can damage your business. It could create a negative brand image in the minds of your customers, it could foster a lack of trust in your brand, and a loss of confidence from your investors. Employee theft can make your business lose its integrity and may keep other high-quality talent from considering your company as the ideal workplace.
In data from a recent study by Hiscox, a global specialist insurer, companies that were affected by employee theft lost an average of $1.13 million in 2016. Of all the specific cases studied, funds theft was the most common and represented over one-third of all cases. Of all the industry sectors that were studied, financial services firms had the highest total losses – more than $120 million.
Employee theft is always threat to any organization, regardless of its size or industry. It's not always easy to detect employee theft, but according to the study, the cases that occurred were most often where an employee repeatedly diverted small sums of money over time. About one-quarter of the time, the employee theft was taking place for a time period longer than five years.
Companies spend large amounts of money on protecting their data – and it's definitely a worthy investment. Monitoring computer networks, confidential and proprietary data and trade secrets is essential and a priority to safeguard. However, often times, hardcopy information, sensitive documents and other paper items are not properly protected, and even neglected. It's crucial that every business keeps tabs on confidential data, regardless of the format it is kept in. Why shred documents? Paper documents can easily end up in the wrong hands and ultimately ruin your business, if not properly shredded and destroyed.
A professional shredding service can handle a significant volume of paper in a safe, secure manner and your important files can be eliminated without the need for removing staples, paper clips, rubber bands, etc. They provide your business with a certified destruction process that involves security cameras, monitors and other specialized equipment.
Whatever volume of shredded material your business generates, an experienced professional shredding service will set a schedule to collect and shred it onsite at your premises. Documents should be shredded in accordance with NAID AAA standards and a Certificate of Destruction will verify the process has been completed correctly.
There's a way to prevent employee theft – call IntelliShred! We have had years of success with handling professional shredding for a variety of businesses. We are able to provide you with efficient and secure shredding services for paper and even digital media storage devices. Contact us today for answers to all of your shredding questions.